When it comes to car keys, there are many types depending on the model and year of the vehicle, brand and other aspects.
From the mechanical and traditional keys to the smart keys in new released cars, all of them involve different characteristics, features and ways of repair and generate new ones. 
If you are looking for servicing respecting all types of car keys in Pharr for your vehicle, Premier Locksmith can assist you in everything you need.
On behalf of highly qualified technicians, getting quick attention and expertise with a mobile approach will be possible, solving any issue you might have on the road in relation to car keys and locks.
Replace, duplicate of fix your car key at Premier Locksmith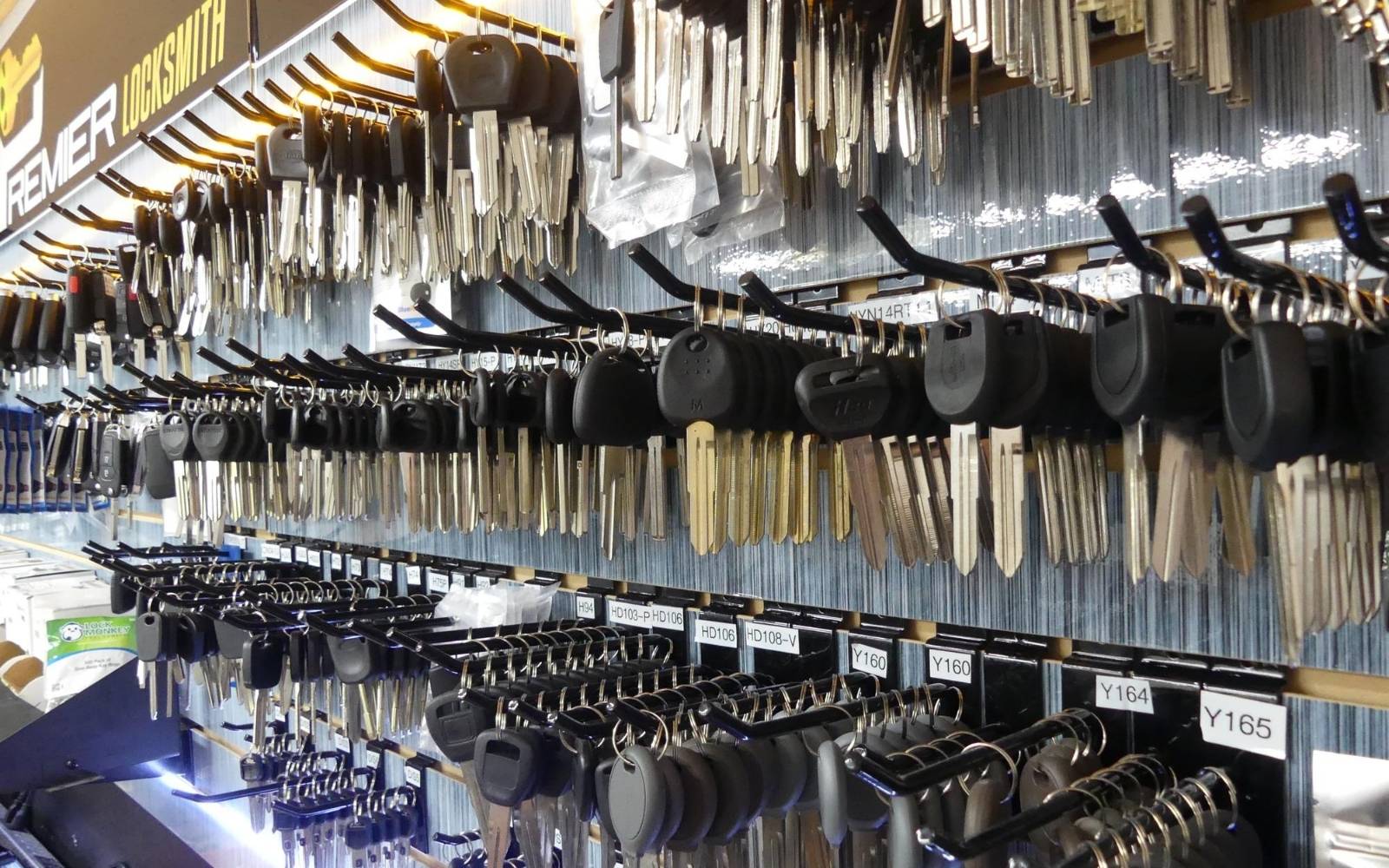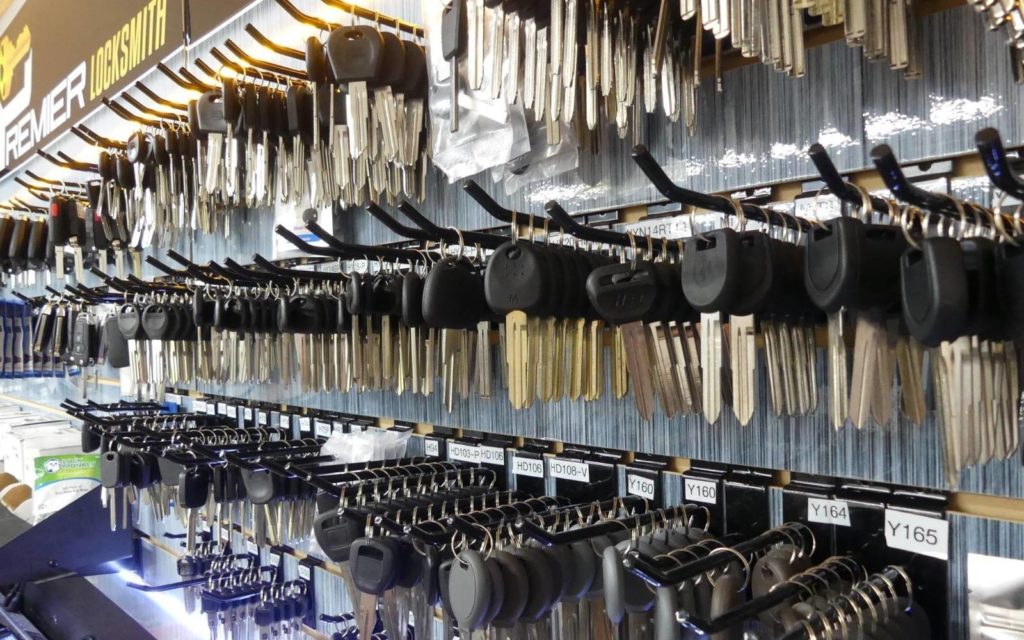 There is much more science than it seems when it comes to car keys.
Depending on the lock a specific car has, the key is different and may integrate distinct security systems to guarantee the safety of the vehicle in terms of theft. 
As such, replacing or duplicating keys might become quite complex and requiring expertise and highly qualified locksmiths.
Residents in Pharr count on Premier Locksmith, where is possible to find the best technicians of the city. 
Get help immediately at one call away anywhere on the road. After receiving the call, a team of uniformed and badged technicians will come to your rescue, addressing any issue you might be facing that have you stuck and wasting valuable time.
With us, have your keys duplicated with laser key cutting technology, rekey your ignition or lock, replace the lock and so much more, everything on-spot.
Dealing with a lockout, a damaged lock or key that does not ley move on the road? Receive immediate assistance within minutes anywhere in Pharr.
Different locksmithing solutions for car keys in Pharr
Whether you are driving a vintage car with a mechanical key, or the latest model from known brands like Chevrolet, Ford or Tesla with a remote, transponder and smart keys that virtually unlock the vehicle through receivers and Bluetooth, at Premier Locksmith we can help you.
Unfortunately, when it comes to keys and transmitter devices different problematic situations may arise; losing or bending the key or jamming it to the lock, a worn out lock or simply suffering from stolen keys are a few of the most common scenarios.
We can assist in each one of them by offering the following locksmith solutions for keys, covering the entire region of Pharr:
Car key replacement: at some point, the key to your car in any of the door, trunk or ignition locks is going to suffer from wear and tear, due to the friction and especially when it is forced in the lock to open.
As result, the key will bent or jammed into the lock and will broke.
In this case, counting on a car key replacement fast is the best choice. 
Premier Locksmith provides the best technicians in the field, with quick attention and the proper equipment to address the issue with the key, right there on-spot.
Whether you have lost or damaged your keys, our team will have you covered respecting generating a new one, with precision and accuracy.
Precise laser key cutting: whenever and for any reason you need to replace your car keys, you can do it with us and have the guarantee of an accurate work, thanks to laser key cutting that precisely come up with functional auto keys for your vehicle, with no hassle.
Have your car keys replaced without going to an auto dealer with expensive service bills and delay in providing the actual key.
Hire us and you will get your key the same day, on-spot. 
Car key programing: modern car keys use fobs, transponders, smart devices and other similar keyless remotes to open the car safely. Such devices need proper programing and configuration to work as intended, by matching the vehicle´s unique signature.
Count on a wide variety of transponders keys, fobs and more adequately configured to your car model and brand, saving money by not going to the auto dealer.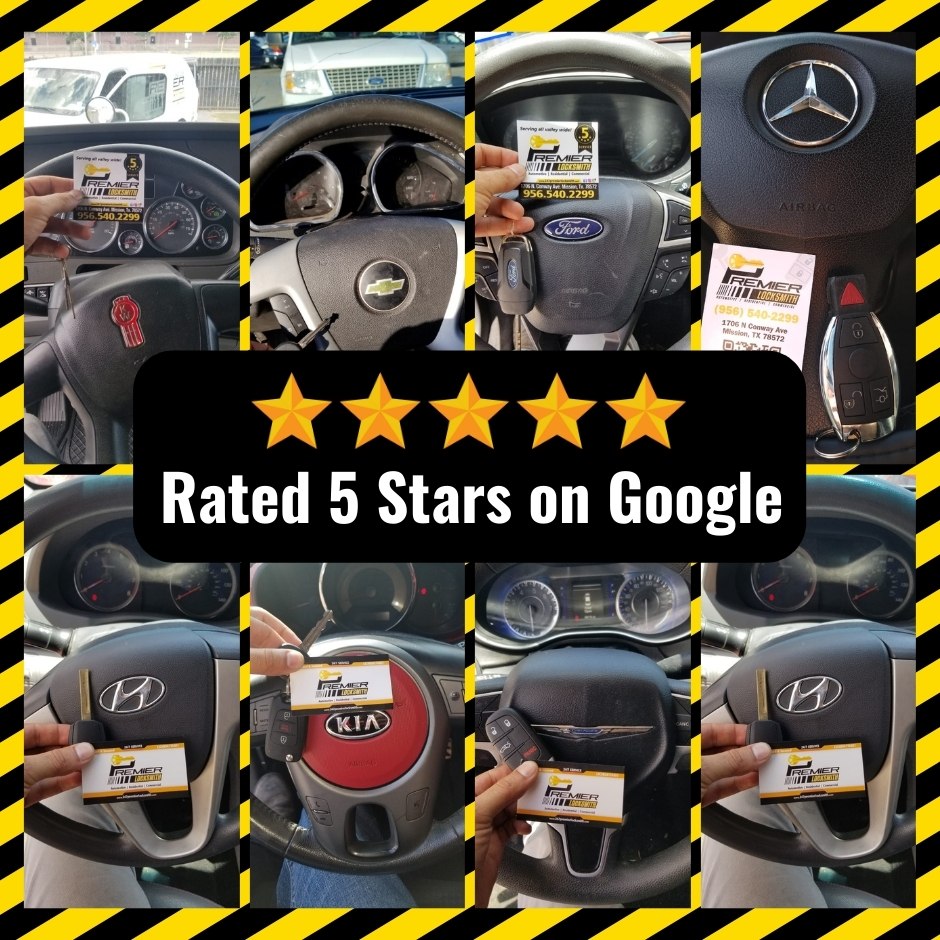 Call and have a team of experts at your location
Wherever you are in Pharr, Premier Locksmith can help with all types of car keys available, so no matter the type of vehicle and model you drive.
we have your back respecting any issue you are having on the road. 
Take advantage of flat pricing with no hidden fees, 24/7 availability, top-notch workmanship and attention in minutes today.
calling at (956) 540-2299. Request more info and have a team of technicians within minutes, anywhere in Pharr.