Due to natural wear and tear or by simple failure; this part can fail and as result a car key replacement service in Edinburg is needed. 
 Rekeying the ignition of your car easily
Virtually, what makes your car moving from the beginning is one component; the ignition.
At Premier Locksmith, you can have your ignition replaced or rekeyed – depending on the situation – easily by our qualified and bonded technicians. 
Through proper evaluation; we will make sure of offering the best locksmith servicing in town; as soon as possible and way cheaper than official dealers.
With us, you can have assistance on the road and be helped while stuck with immobilized vehicle.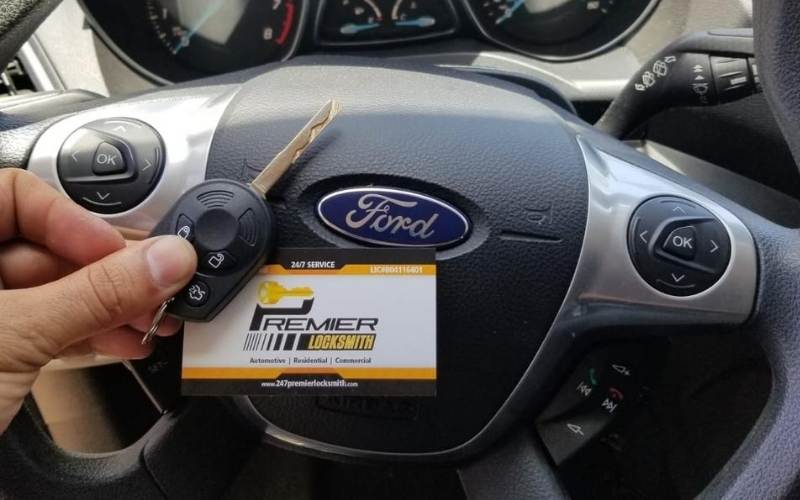 Have any issue with your car ignition fixed at Premier Locksmith
Your car´s ignition is the mechanism that allow your car to start running.
In order to function, such ignition part has a lock cylinder where you enter the key and turn.
Now, for many reasons this mechanism may fail – or even the key – having as result that your vehicle will not start. 
From having the key stuck every time and not turning to requiring prolonged jiggle; there are symptoms that tell as car owner that something is wrong.
Calling capable and certified locksmiths when this happens is the way to go; and Premier Locksmith is exactly that in Edinburg. 
Way cheaper than going to your official dealer – which can charge with literally hundreds of dollars – our specialized technicians can help you.
It is done by performing evaluation, diagnostics and proper ignition repair; replacement or rekeying. 
The most important thing is; our mobile staff will come to your location within minutes anywhere in the city; thanks to our emergency approach. 
Whether you are stuck on the road with a broken car key in hand; an ignition lock that do not turn and therefore an immovable car or any other; we will provide quick service.
Like this, you can get back on track and set your vehicle in motion again.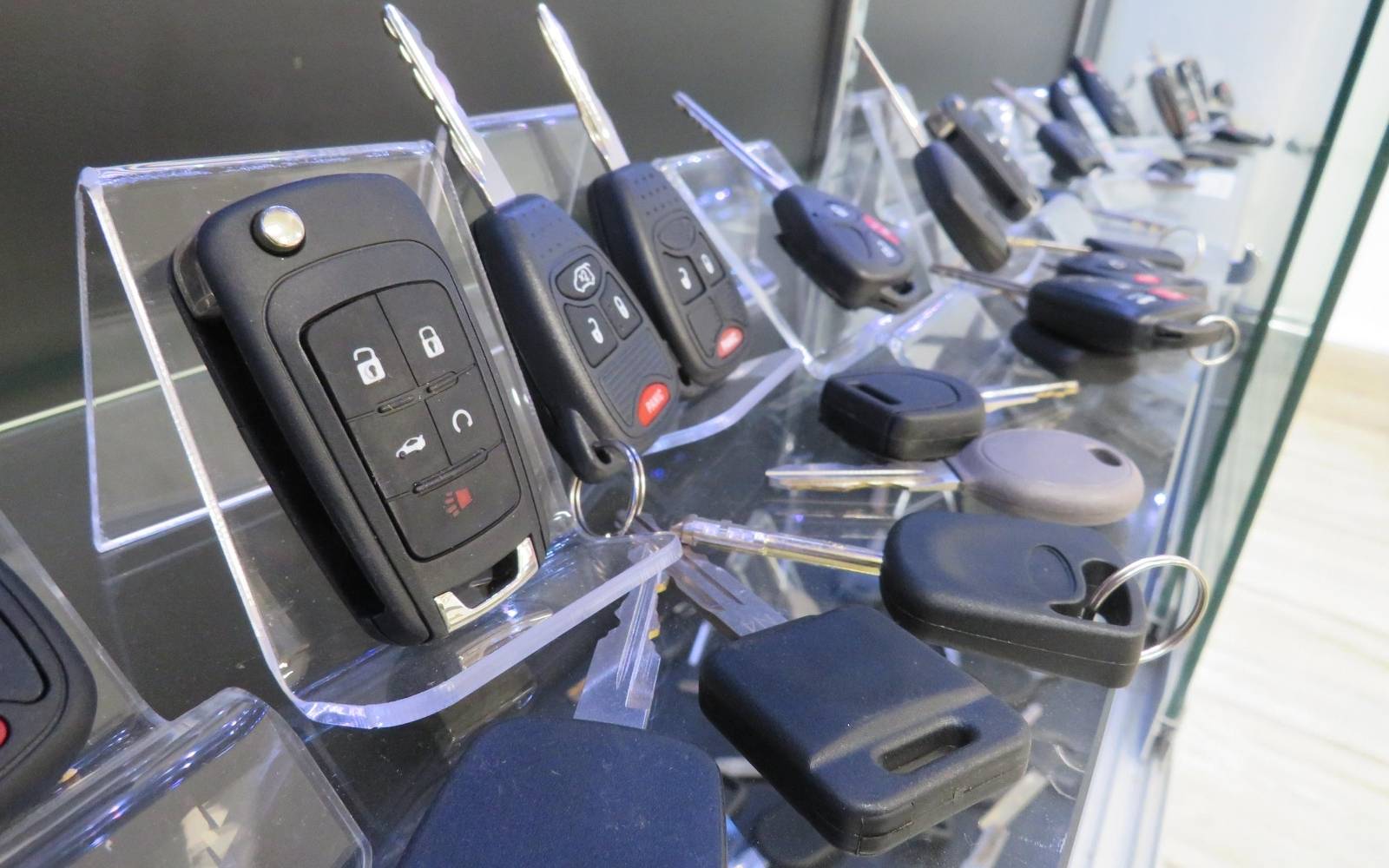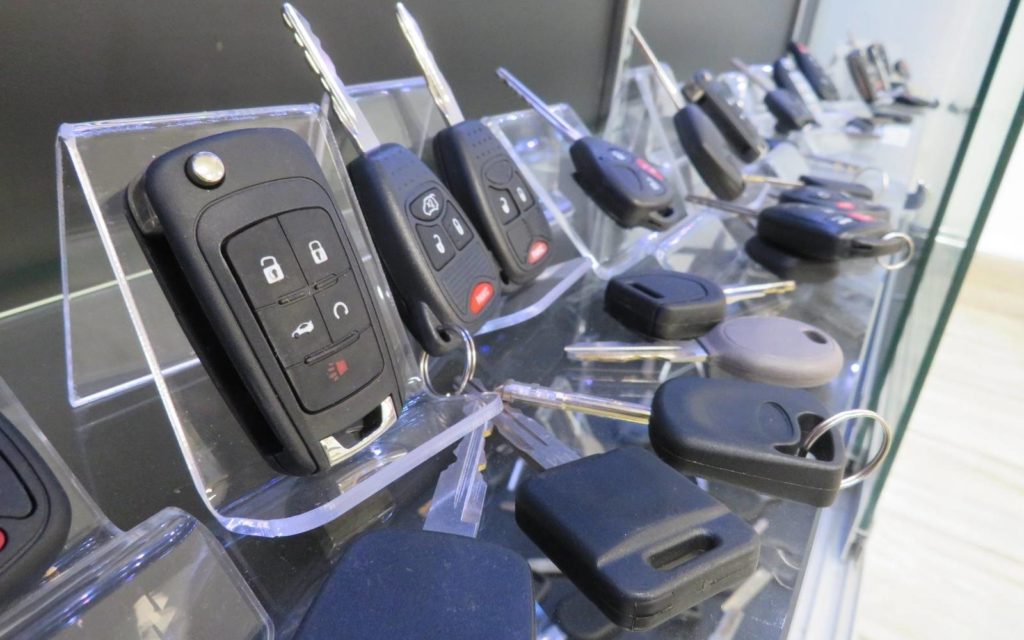 Specialized ignition rekeying solutions available in Edinburg
Avoid paying up to 1.000 dollars or more respecting ignition switch issues at car dealers.
At Premier Locksmith in Edinburg, you find more affordable and even more extensive and all-inclusive; customer-centered locksmith solutions. 
Wherever you are in town, our trained technicians will offer you support and servicing directly on-spot and within minutes after your call at (956) 540-2299.
Our car key replacement in Edinburg and related ignition rekeying includes:
Ignition switch cylinder repair and replacement
In more depth, the ignition switch cylinder is the actual compartment; where the key is entered and turned, so the vehicle can be started.
Now, the ignition switch cylinder is made of metal, and every twist and turn; general use and time wear it out, as well as abuse and low maintenance. 
The direct consequences are the majority of issues previously mentioned; stuck key, impossibility to turn or to start the car; the need of doing some "jiggling" and more.
We offer specific solutions thanks to our staff; who can arrive the car owner´s location and evaluate the condition. 
By assessing the lock mechanism, ignition switch and related components; we can either replace the unit or repair it and perform maintenance.
From damaged lock cylinders to dirt switch and ignition failure; any issue that is occurring our staff can handle it on-spot, properly equipped. 
Ignition key replacement and lock rekeying 
In many cases, the actual origin of the problem is not the actual ignition lock cylinder, but the key.
Overtime, keys wear out, get bended or suffer any other issue that affects their operation.
Therefore, when it is inserted the car will not turned or it gets stuck, damaging the entire mechanism.
Also, other problems can be improper function of the fob or electronic parts on the key.
That is why; our team will test the keys in order to find dead batteries; worn out or damaged keys, broken fobs and more. 
By doing so, our equipped technicians will be able to cut a new key for the car; program the fob or laser cut key, as well as rekey the switch cylinder.
Like this, the new key will be completely compatible and unique to your car.
Our team also addresses jammed keys on lock and many more situations.