This is something to keep in mind when it comes to car key replacement in Edinburg, requiring specialized hands. 
Getting a new transponder key for your vehicle
In the last decades, car key technology has changed big time, coming from simple metal keys to ones that include electronic and security components.
Premier Locksmith is the company that is able to provide this type of solution in the city.
Replace your car key when lost, damaged or stolen with a completely new one by counting on a reliable team of specialized locksmiths. 
Is your using a transponder key and you lost it with no intention? Our crew can help you.
Replace your transponder key with actual experts at Premier Locksmith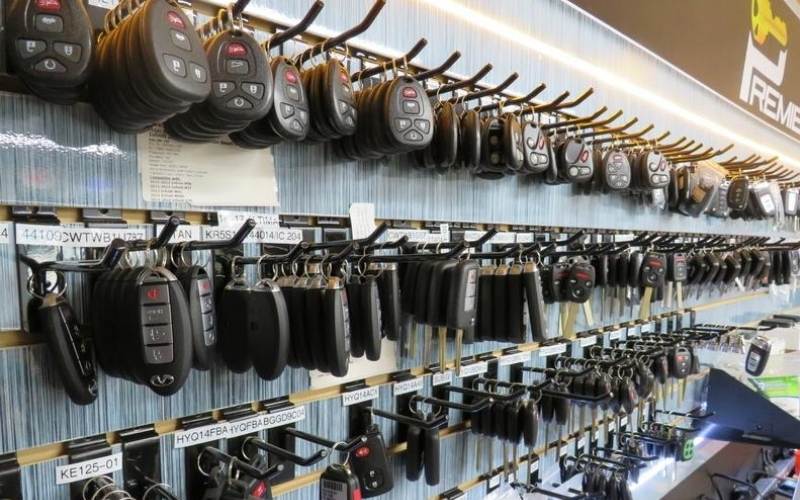 Sure, there are many situations in which you can lose access to your vehicle.
For instance, the most frequent scenario is losing keys away without notice, or maybe suffering a robbery.
Another common case is when car keys get simply damaged over time or due to abuse, breaking in half.
If any of the above occurs the result is the same; car owner is in the need of getting a car key replacement.
Now, there is a great chance that such key is one with a transponder-based technology, also known as programmable or immobilizer key. 
In details, a chip and electronic mechanism in the transponder communicates with a receiver on the car.
So, through low-level frequency the manufacturer´s serial number can be checked and give granted access to the vehicle and ignition. 
As logical, getting a new key of this sort is not easy.
Premier Locksmith is a company for such job in McAllen, replicating and replacing your transponder key with a new one perfectly.
From cutting the actual key to program the chip in general, our locksmiths are capable of getting the best result. 
Whether you drive a truck or a sedan, or maybe a hatchback or a van of brands like Toyota, Ford, Chevrolet, Honda, Hyundai or any other, we have you covered.
Save money by hiring us and forget about dealerships, who will charge a fortune to replace a transponder key. 
How do we replace your car transponder key in Edinburg?
Whether you need attention on-spot – which is usually the most frequent case – or you come to us in Edinburg, quick attention is guaranteed.
Usually, misplacing or damaging your keys translates into losing total access to the car, in form of a lockout or simply not having option of driving it. 
Premier Locksmith can help you within a matter of minutes in the city, offering assistance and related services.
Like this, you can gain car access again and move from place, by generating a key right there thanks to equipment and skilled technicians. 
Some features of the car key replacement process in Edinburg regarding transponder keys are:
Compatible transponder selection: from at least two decades now, manufactures integrate transponder keys into the models. Depending on the brand, model and year of release, our locksmiths will pick the right transponder, compatible with low frequency range, chip and more.
Programming and configuration: as mentioned before, transponders are electronic devices that work through a chip. Thus, they must properly programmed and configured so they can communicate with the car´s receiver. Our team of technicians have the expertise and knowledge in transponder programing, whatever car you drive.
Car key cutting: for emergency situations and in general, you can have your transponder key cut and configured on spot, so you can leave with your new key and with complete access to your car and ignition. This is possible through proper equipment and quick mobile fleets.
Troubleshooting: in many cases, car owners do not lose their keys bur start experiencing issues. For instance, the car is not locked or unlocked properly or there are communication problems.
Premier Locksmith will perform troubleshooting, finding the root of the problem and solving it. Usually, communication issues have to do with hardware damage, battery worn out or misconfiguration. 
Get your car key replacement and forget about dealerships
Having issues with your transponder key? Get your car key replacement in Edinburg by hiring Premier Locksmith.
Get quick, fast and reliable attention and servicing on-spot. Forget about the hassle of losing access to your car and calling expensive dealerships. 
We can replace your key for way less and with even better quality. To know more or get assistance on the road, call at (956) 540-2299.