When it comes to car key replacement in McAllen and similar services; trunk opening is of the most frequent situations car owners deal with at some point.
Unfortunately, it is easier to suffer a trunk lockout in the most unfortunate time. 
Enjoy trunk opening service on-spot
The good news is, Premier Locksmith offers you quick; on-spot, reliable emergency assistance regarding automotive locksmith solutions.
And of course, this includes trunk opening possibilities as an issue that can be quite annoying to face on the road. 
But, with our staff´s coverage in the entire city you are backed by specialized technicians in this specific task; which is actually different from regular car door locks and keys.
Keep reading to find out more.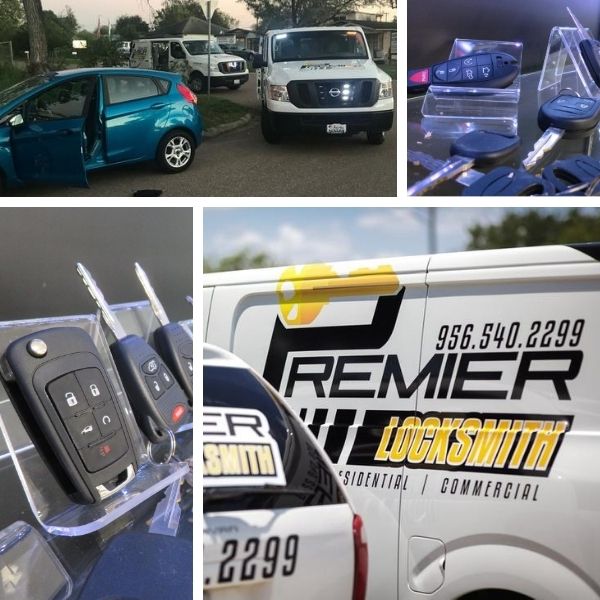 Get help regarding trunk lockouts and following opening at Premier Locksmith
Dealing with a trunk lockout is of the most frequent situations drivers might find themselves in.
The usual case is this; you open the trunk to store some bags or any other item you have; and place the car keys on the floor of the trunk.
Then, the trunk unexpectedly shuts and you find yourself in trouble with a lockout; not able to drive the vehicle or even access it from the doors.
Never get to face such annoying situation alone, and call the real experts in McAllen at Premier Locksmith. 
In details, we count on a staff that will get to you – wherever you are in the city – in a matter of minutes.
This is thanks to our emergency approach; permanently available that allow our professional team of technicians to provide specialized attention; on-site.
Now, why does trunk opening require specialized addressing?
You see, the trunk lock of your vehicle is different from the ignition and door locks.
One key aspect is; trunk locks cannot be accessed; picked or worked from the outside, particularly when a deadlock system is involved. 
Also, such trunk locks function different than other locks of your vehicle.
However, our locksmiths will be able to open the trunk and recover the keys; as well as general access to the car. It is done by taking advantage of different techniques and equipment. 
Recovering access to your car with trunk opening solutions in McAllen
Due to the way security mechanisms work on new cars; our staff perform different procedures and techniques to recover access to vehicles and retrieve keys.
No matter the model or reason causing the lockout, our staff is ready. 
The most frequent method our technicians perform is accessing the trunk from inside the vehicle; by lowering the back seats.
Actually, this is even possible with a deadlock security mechanism activated; since our staff is certified and trained so they will know what to do. 
Among our car key replacement services in McAllen and specifically those focused on trunk opening, we offer: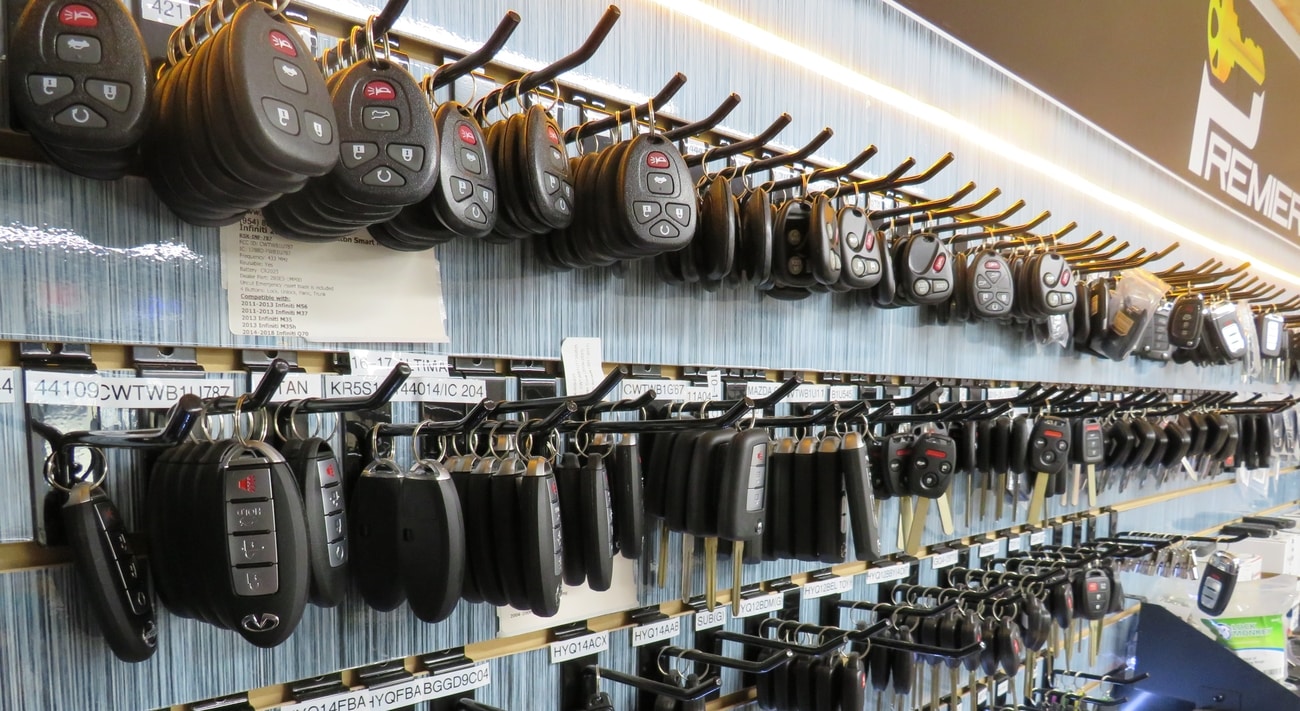 Locked keys in trunk:
the most usual event and previously mentioned.
The good news is, our team will access the trunk from inside the vehicle and retrieve keys and general access.
Everything within minutes and reaching the car owner ASAP in McAllen. 
Damaged trunk lock:
in many cases, trunk lockouts can be consequence of a damaged trunk lock and not simply leave them inside.
In this situation, locksmiths will be willing to repair the lock or replace it; by performing evaluation and diagnostics. 
Key jammed in trunk lock or key issues:
another frequent and unfortunate event; you will get to open your car trunk as usual and the key gets jammed into it. With proper equipment, we will make sure of getting the bad key out and make a new functional one. 
Trunk remote control issues:
in many car models and brands, the trunk key has its own remote control for easy opening and security.
In case the remote is failing due to connection or configuration problems; we can fix them down the line and on-site or in-place. 
Obtain help on the road regarding any lock emergency situation
For any car key replacement service in McAllen you might need, Premier Locksmith is your company of trust to go to. 
Get assistance fast and reliably on the road and solve any trunk lockout situation quickly, no matter the cause.
Call our staff in at (956) 540-2299, anywhere in the city and they will get there to provide assistance as soon as possible.