Therefore, when customers reach to us for car key replacement in Mission; there is great chance they have high security or sidewinder auto keys. 
Laser key cutting solutions
For quite some time now, high security car keys are the way to go for brands in general.
At Premier Locksmith, we are a specialized company in replacing and duplicating the keys of your car. Whether they are traditional, transponder or high security keys; you have a team of professional experts at your disposal. 
By making one call, you can renovate your car keys and get back on the road; even if your vehicle uses a laser cut key to start. 
Renovating the sidewinder car key of your vehicle with Premier Locksmith´s help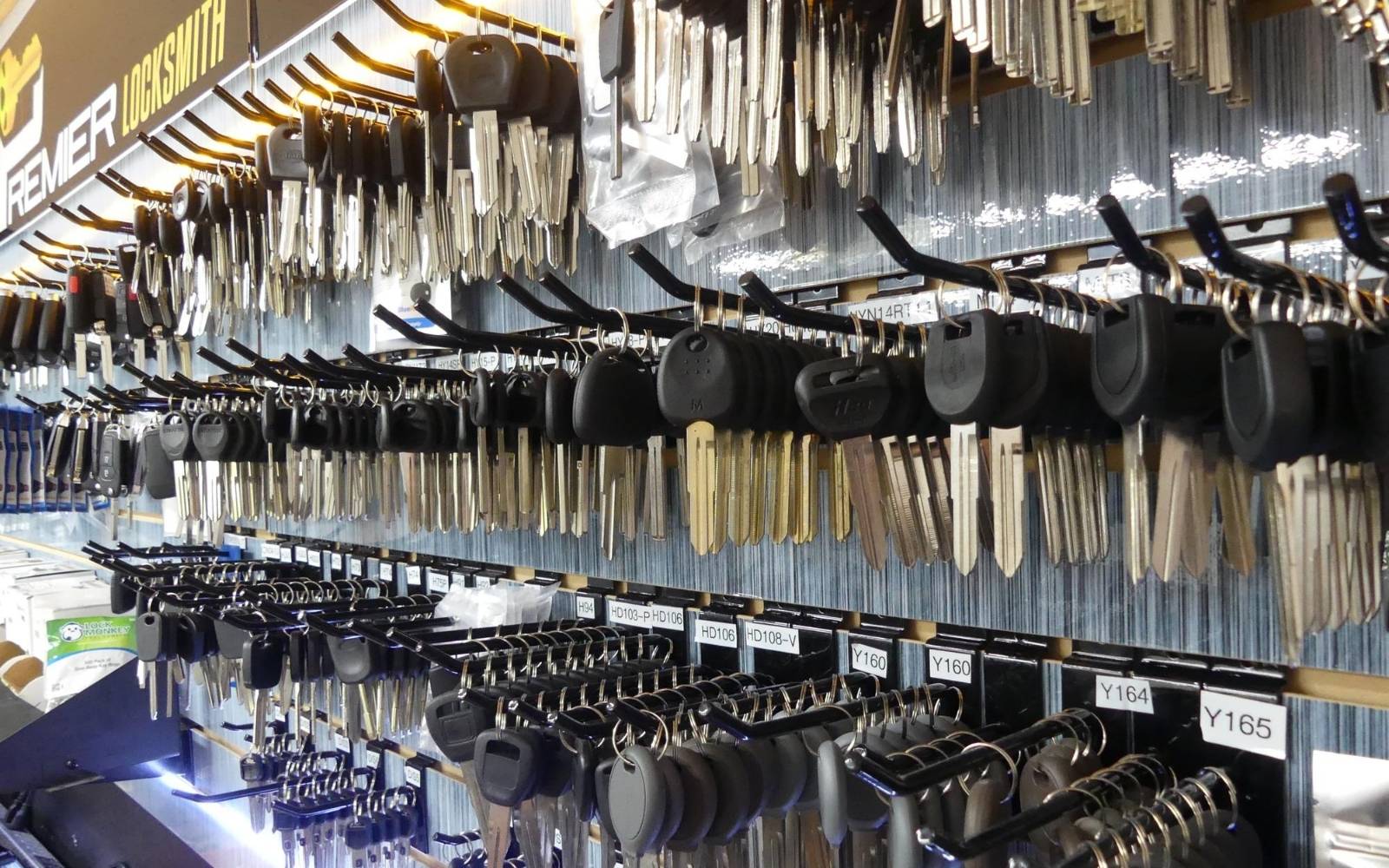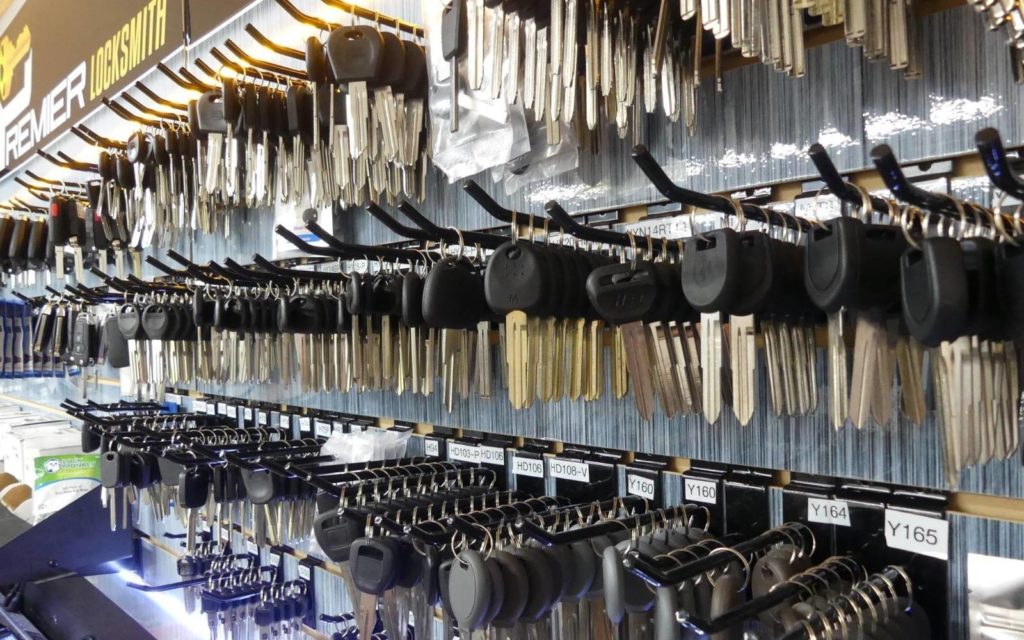 If you drive a car of recent model, there is great possibility your vehicle uses a laser cut key.
Also known as high security or sidewinder keys; these differ greatly from traditional keys with dents.
Actually, laser cut keys have some sort of winding line on the center, being flat on the sides. 
With this design, car keys are way more secure and hard to replicate, offering more security and reliability.
However, these keys are made of metal and as such; they can fail like regular ones do by suffering wear and tear, getting bended or simply broken. 
And sure, high security keys can also be stolen or lost like any other key would.
In any of these cases, Premier Locksmith can help you anywhere you are reaching in Mission; assisting you in emergency situations on the road. 
Dealing with a lockout, immobilized or inaccessible vehicle due to a bad or lost key?
Get help quick and easy on-site.
Our technicians will come up with reliable solutions to the situations.
From making a new key to get broken ones out of ignition or lock doors, we have you covered. 
No matter if your car requires laser key cutting to generate a new compatible key.
Premier Locksmith counts on the right equipment and trained professionals to do the job; right there on-spot and without wasting time or prolonging this annoying situation. 
Laser cut key cutting and replacement services available in Pharr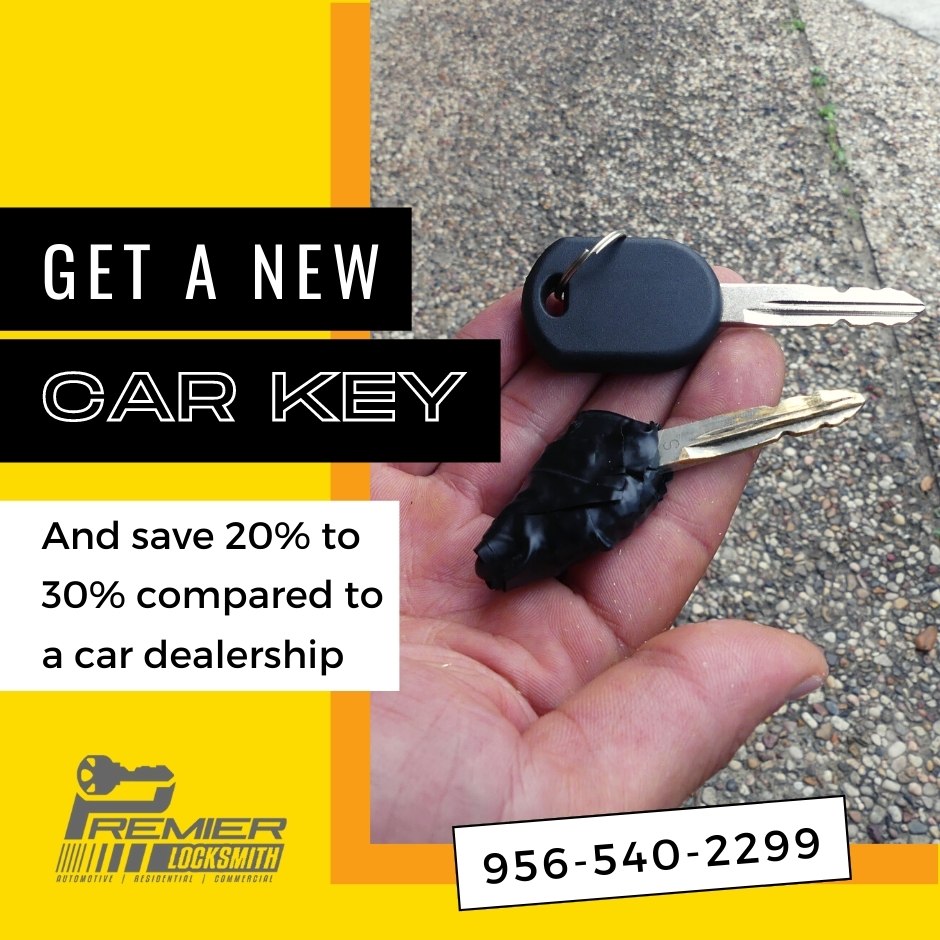 When it comes to laser cut car keys, you need assistance from specialized and equipped technicians to generate new ones, particularly on the road.
You see, this type of auto key involves a unique flat shape with a hollowed center, as well as electronic parts and chips. 
The good news is, you do not have to worry if you lose your keys; or if they get stolen or simply damaged.
Our team is able to address any problem on the road and generate a new key.
This is how our car key replacement in Mission works: 
Laser key cutting and complete replacement:
Thanks to our mobile units and also in-place branches, we can duplicate and generate new laser cut keys.
To do it, our experts take advantage of CNC milling machines; which are able to replicate the high security key´s serpentine shape on the center. 
Transponder chip configuration:
Along with the specialized laser cut key that you require to be renovated for any number of reasons; transponder chip configuration is also necessary.
In details, the chip on the transponder is the one that communicates with the car and when recognized; it gives access. Our staff set the chip to operate as intended. 
Premier Locksmith allows you to get fast assistance on the road and more importantly; the possibility of getting a more affordable and reliable service. 
Reaching an official car dealer is way more expensive and delayed.
On the other us, our technicians guarantee immediate help and the low price; addressing the actual issue and not having intention of charging more than it is. 
Why hiring us as your locksmith company of trust in Mission?
In more details, we are a company of experience in the field of locksmith solutions in Mission.
By addressing every project and call received with responsibility and reliability; we have earned a deserved reputation, with timely delivered results; precise workmanship and outstanding car lock and key replacement. 
Needing car key replacement in Mission?
Premier Locksmith is the business to go to. Get in touch at (956) 540-2299 from anywhere and assistance will arrive within minutes; with proper equipment to replace sidewinder keys, locks and more.