A car key replacement in Mission is needed, or simply on-spot attention to retrieve access.
Addressing emergency lockouts
One of the most common and annoying situations to deal with when having a vehicle is a lockout.
Either way, count on a skilled technicians for help by calling at Premier Locksmith. 
Gain access to your vehicle again and obtain a new key, no matter what the issue is at some point.
Obtain quick and reliable attention thanks to our emergency lockout service, which was designed to address this type of problem on the road. 
Whatever type of vehicle you drive; our team of professionals is able to assist you.
Possible lockout emergencies addressed by Premier Locksmith
When it comes to lockouts, as the situations where you lose access to your vehicle from the outside, these usually happen at quite unfortunate times.
From going to work to carrying out simple errands, you return to your car and find out the key is missing.
Now, maybe the key is inside the car and doors are lock, or you just lost it without intention, or maybe is inside the trunk.
Another frequent situation is dealing with a faulty or damaged lock or key.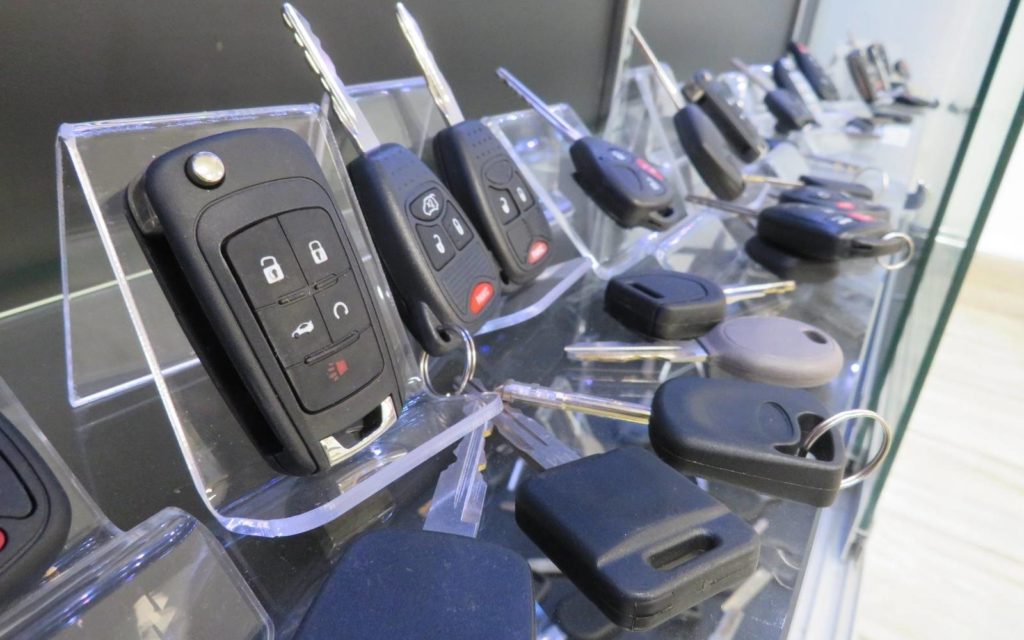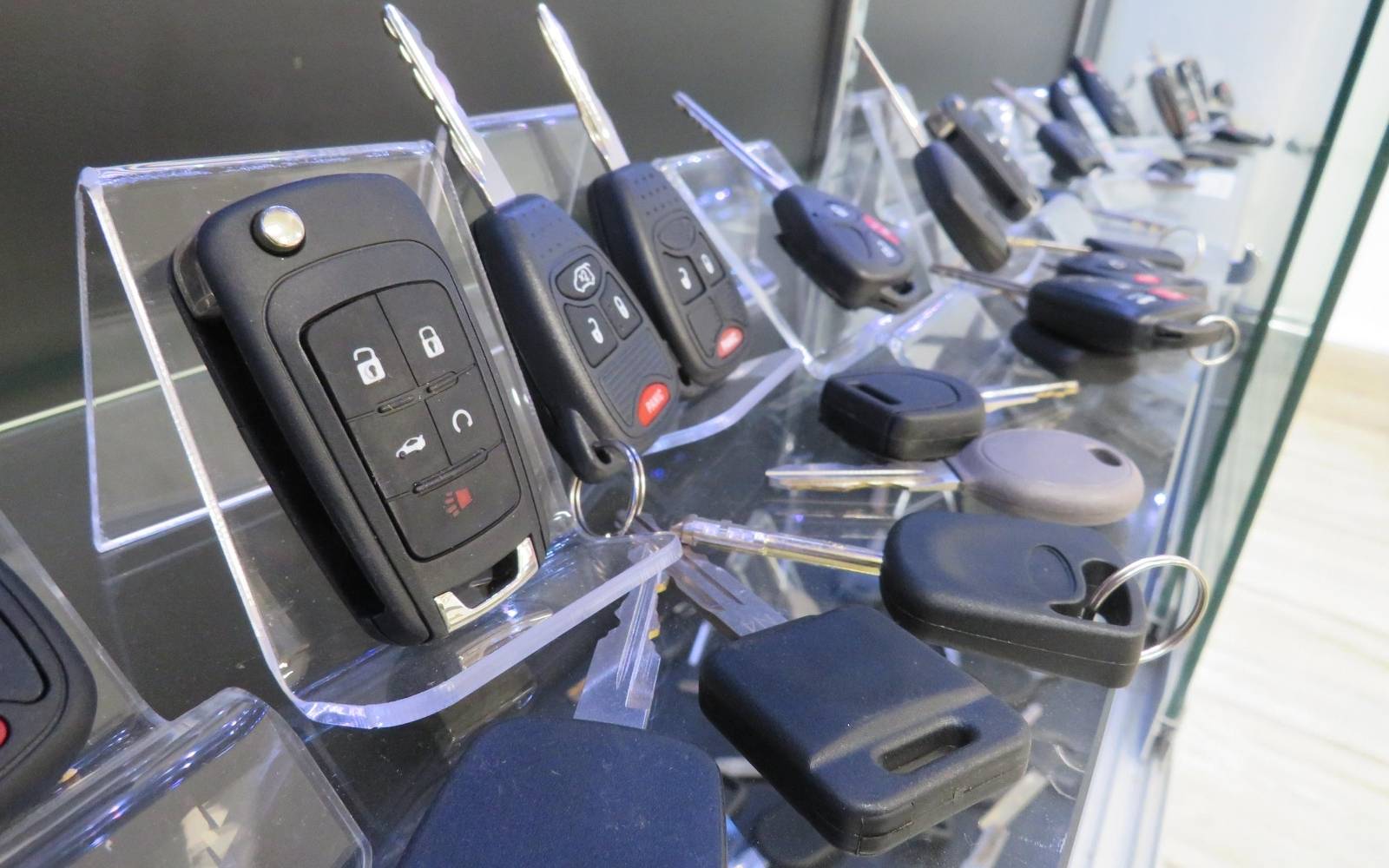 In any case, the result ends up being the same; you cannot get inside your car.
And of course, this quickly becomes a great hassle and exasperating situation to handle. 
Fortunately, by calling Premier Locksmith as your specialized company of choice, you will have a professional team working on the locksmith situation.
According to the specifics of the locksmith event, we will perform different actions to regain car access, without damaging your property. 
Whether you have lost the keys or dealing with a jammed lock, we have your back.
Since, considering lockouts an emergency allows our professionals technicians to come to your location, within minutes anywhere in Mission, equipped with advanced required gear. 
What we do depending on the lockout situation in Mission
As mentioned before, lockouts can be the result of many different unfortunate situations.
Depending on them, our team of licensed, skilled and bonded technicians will perform different techniques, which in minutes will allow homeowner to regain access. 
Now, due to our expertise and years in the business, we know how to address any type of vehicle, brand and year of releases.
Different models and sorts of cars involved different mechanisms, locks and security measures. 
From standard and laser cut to transponder and smart keys, Premier Locksmith have you covered. Here is what we do for car key replacement in Mission respecting lockouts: 
Keys locked in car and trunk:
of the most frequent lockout situations. You get off your car and lock the doors, to find out the keys were inside or in the trunk.
Our team will securely pin the lock and deactivate your car´s security system, and therefore gain access again in minutes. 
Lost keys: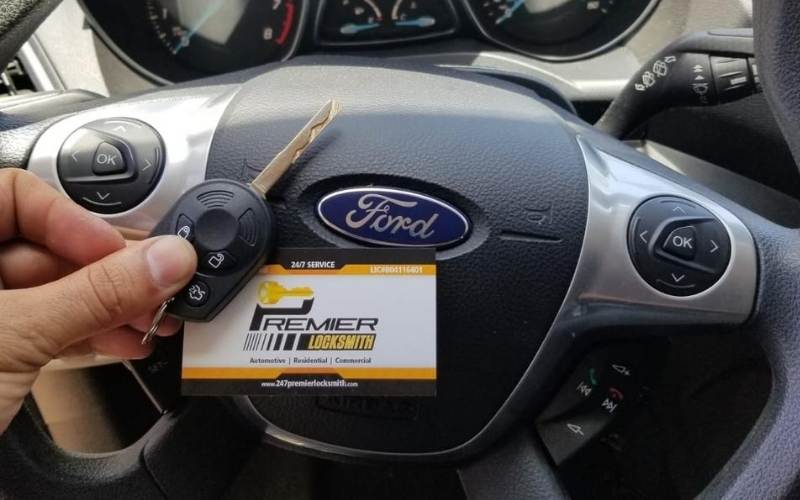 another very common scenario, a little bit more severe in comparison to the first one, though.
When dealing with a lockout due to key loss, a car key replacement is needed and especially when there is no spare.
Right there on-spot, we can generate a new laser key cut, with programmed transponder and precise making to ignite the car. 
Damaged keys:
when the key gets in the lock but the car will not open or start the engine, there might an issue with it. With time, keys wear out and start failing.
In this case, replacing the key with a new one is the way to go, and we can do it right there in front of you. 
Damaged car locks and ignition:
issues when accessing the car can also be related with faulty auto locks and ignition system.
Dealing with this scenario means regain access to car and then repair or replace the door lock or ignition, since jammed or stuck keys situations can keep occurring. 
Get immediate assistance on the road
For car key replacement services in Mission, Premier Locksmith is at your disposal.
Take advantage of a fast and reliable locksmith servicing on the road, as valuable option to get you out of trouble no matter your location. 
Get in touch at (956) 540-2299 and feel free to request immediate assistance, as well as service estimation and more. Our badged and courteous technicians are ready to serve you.