Dealing with a car key replacement in Pharr is often expensive and pain in the butt.
Renovate the laser cut key of your vehicle
However, this is not the case if you call our professional technicians at Premier Locksmith.
Take advantage of an experienced business in the field, capable of valuable assistance on the road.
If you are having issues with the high security key of your vehicle, counting on actual skilled locksmiths is the only way to recover it.
Since, a specialized key cutting solution is going to be required, as one we happen to have locally and also available in our mobile fleets.
Get a new high security laser cut key easily at Premier Locksmith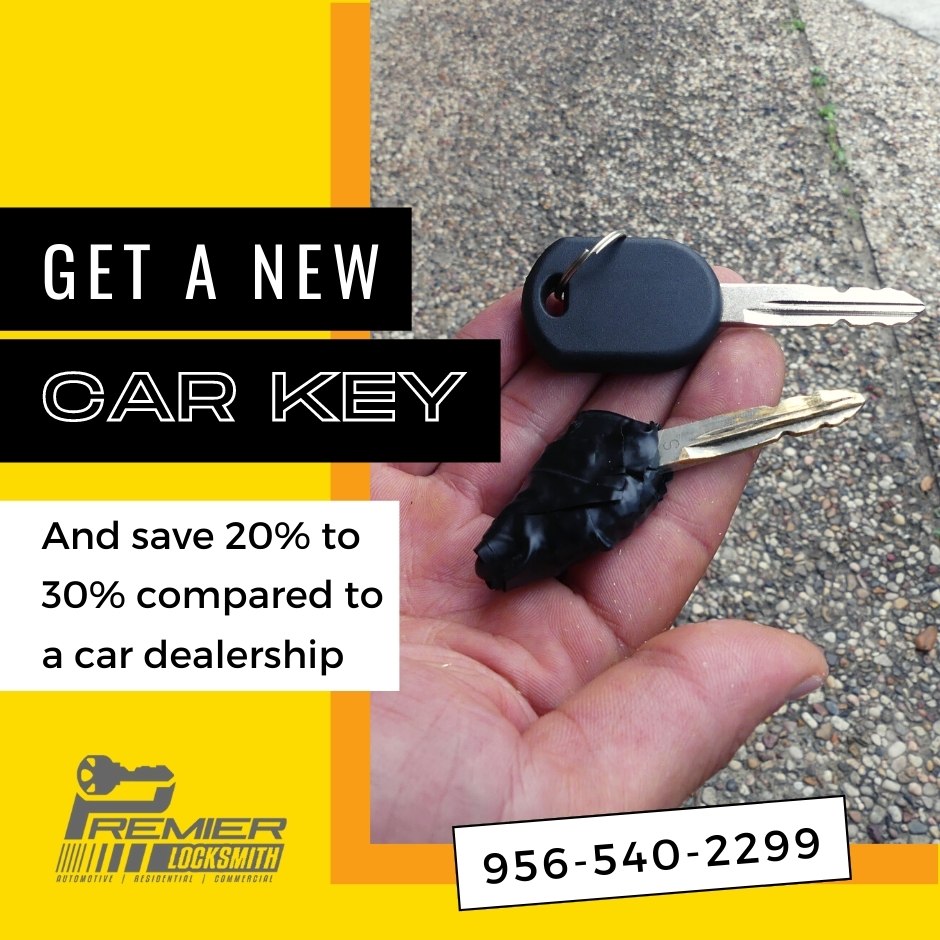 Currently, virtually any new car or those from recent years integrate laser keys, also known as sidewinder or high security keys.
In details, they are called this way due to the particular cut pattern on the blade, which is done over the flat surface and not on the sides. 
As result, such design is way more secure than traditional keys, with way more complex and wide number of combinations.
Actually, in the 1990s laser cut keys were exclusively integrated on luxurious cars, but progressively they were added to more regular vehicles, to this day.
Now, due to the special design and pattern of the car high security keys, losing them can become quite annoying. The reason:
to get an actual key replacement specialized equipment is required
– laser is used, as name says -, as well as skilled expert technicians. 
Fortunately, Premier Locksmith is the business to trust for such task in Pharr, offering the right gear and professional locksmiths to do it.
From getting the combination and print the pattern on a new blade to configure its transponder
– yes, it includes an RFID chip – we have your back.
Within minutes, you will get assistance anywhere in the city to solve the inconvenience, whether you are dealing with a lockout, lost access to the vehicle and other circumstances. 
Renovating your sidewinder key in Pharr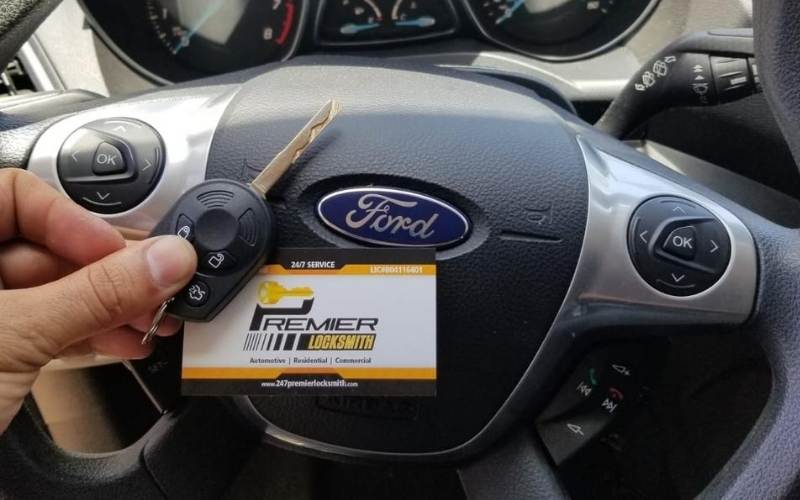 Getting a new laser cut key is a complex process as it was mentioned before, requiring specialized equipment and professionals.
At Premier Locksmith, you can count on car key replacement solutions that include sidewinder pieces, precisely made to match your car´s lock, model and brand. 
In more depth, this is the process we follow for car auto replacements in Pharr that involves high security keys:
Decoding process:
in order to make the new sidewinder key, it is required to decode the actual pattern and combination on the blade.
Like this, the new one – properly configured through transponder – will be able to open the car, start the ignition and more. 
There are two ways to do it:
the locksmith can use another spare key to follow the trace and generate the new key in a precise manner, or by getting the combination through third parties. 
Laser key cutting machine configuration:
once the right code to print on the blade is properly retrieve, our locksmiths will set the laser key cutting machine to make the actual key. 
In this regard, our expert will set data like:
car manufacturer, model and year, as well as key profile according to its type.
By entering these parameters correctly, generating a precise key is possible, with no risk of failure since the machine is accurate. 
Key cutting process: with the parameters introduced on the laser key cutting machine, the remaining step is to actually cut the blade.
We rely on high quality pieces that endure use and abuse. 
After setting the machine and introduced the blade, the device should not take more than five minutes in generating the new high security key for your car. 
In the same way, transponder is configured so the piece can unlock and start the vehicles.
It will not be able to do it if the key is not properly set to establish right transponder-receiver communication.
Count on the best team of locksmiths
For car key replacement services in Pharr or any other, Premier Locksmith is the trustworthy company that have your back on the road. 
No matter where you are in the city, quick and fast assistance after calling at (956) 540-2299 will arrive on-spot.
Like this, you will not have to deal with any hassle consequence of losing or breaking a laser cut key.