Security is definitely one of the most important aspects for commercial businesses and enterprises of any kind.
Since, trespassing and unauthorized access may lead to important losses and other situations of risk, and this may be facilitated by having an opening key. 
One way of avoiding such threatening circumstance is by taking advantage of commercial lock rekeying in Harlingen, with the assistance of Premier Locksmith.
Know everything about a comprehensive and useful commercial lock rekeying solution, so you can protect your business from intruders.
Unfortunately, this might be the case when keys are laying around in many places for too long, resulting in key copies that put the property at stake. Get rid of such problem and have finally peace of mind with us, easily and cheaper than you think.
Top-notch commercial lock rekeying solution at Premier Locksmith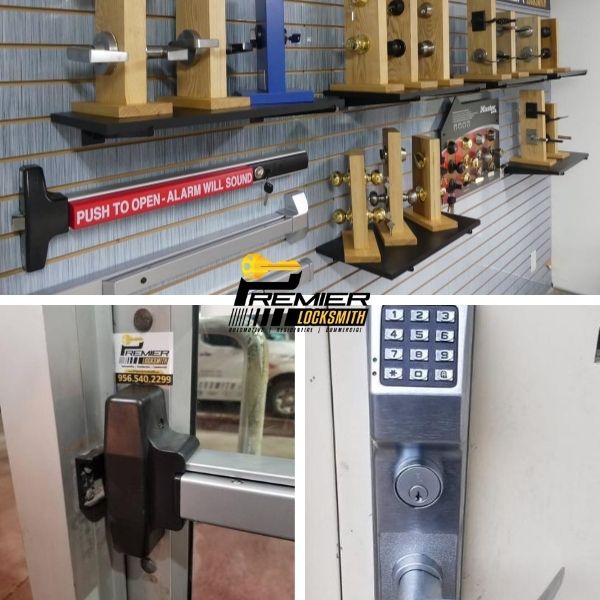 Let´s say you are facing a situation in which you are not sure about the security of your commercial property, respecting key copies laying around.
Therefore, you are dealing with a worrying position that is taking valuable peace of mind away from you.
To avoid this, you immediately think about replacing all the locks, but this is a very expensive process. 
This is when commercial lock rekeying solutions come in.
In Harlingen, count on with a state-of-the-art locksmith service at Premier Locksmith, and rekey each one of the locks in your business property. 
By doing so, as customer you are going to enjoy of completely safe locks in the cheapest and fastest way possible.
since removing and replacing locks is a long and costly task. 
But, how does lock rekeying work? With the support and technical knowledge and equipment of our team of locksmiths, locks do not have to be replaced entirely.
Instead, the procedure consists in modifying the lock on the inside, at internal level so current keys do not work on it anymore. It is some sort of resetting functionality.
Benefits of business lock rekeying in Harlingen
Lock rekeying definitely brings plenty of benefits in general, as a process that is fast and more affordable in comparison to lock replacement.
To begin with, rekeying is a task that does not require changing the knobs, external hardware or even the lock, cylinders and other components. 
In its place, the lock on the inside is modified so older key copies get incompatible with it, requiring a new key with specific code cut that will only have the business owner.
Due to the characteristics of the service, commercial lock rekeying in Harlingen is very cost-effective. 
The actual lock, knob and hardware remains and this is way cheaper. Not only that, not having to replace the current locks also provides a visual benefit, since in many cases the locks make part of the general style of the property and doors.
In conclusion, commercial lock rekeying is fast, reliable, safe and an affordable option in case a business owner is worried about the security of their property.
Are you in the need of a commercial lock rekeying solution in Harlingen? Contact Premier Locksmith at (956) 540-2299 and give this task to real licensed and certified professionals in the field.
What does happen when locks are not rekeyed?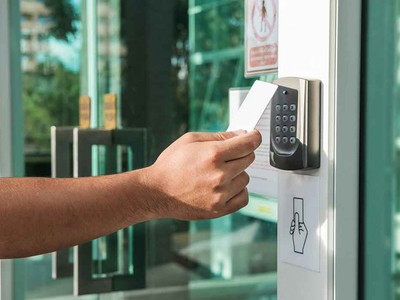 In case of having the suspicion of a security breach that has to do with locks and unauthorized key copies.
not rekeying would suppose a major risk of trespassing.
Dealing with such threat is not worth it, particularly when commercial lock rekeying is so cost-effective and brings many advantages. 
Now, when would you need a lock rekeyed in you commercial property?
There are many situations in which rekeying is the best option. 
If you have lost your key, many people had access to it in the pass, someone is moving out or you are moving in to a new property.
All of these are circumstances that definitely require lock rekeying to guarantee security of goods and staff. 
Hire Premier Locksmith in Harlingen today
Premier Locksmith is a company with plenty of experience in the field, relying outstanding locksmithing solutions to certified and licensed technicians.
This guarantee carrying out the best work as possible, approaching each project with almost craftsmanship, precision and top-notch installation. 
Dealing with an emergency? Have a commercial lock rekeying service in Harlingen in less than 15 minutes, any time of the day. We are known for our responsibility, reputation and upfront pricing.
So, have peace of mind and secure your commercial property, residence or car today. Ask for a quote by accessing Premier Locksmith .