A doorbell and buzzers is a convenient device to have at home or at any workplace.
In this way, visitors are able to announce themselves easily and property owners can know when someone is at their door without any hassle. 
However, buzzers have come a long way and now such devices are more useful than ever. With the help of Premier Locksmith, you find doorbells and buzzers installation and repair solutions in McAllen.
Install that modern and smart doorbell or chime at your door and enjoy the benefit of having a permanent in front of your house or business.
Or, repair that existing buzzer that is giving problem with us in the same day.
If you are the kind of user that prefer old but ornamental kind of doorbells that fit perfectly with your property, our team can assist you as well.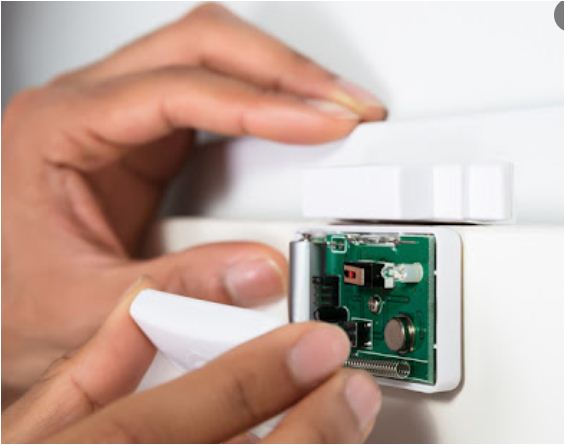 Install and repair doorbells and chimes easily at Premier Locksmith
From installing or repairing that traditional chime to mount an entire smart doorbell system, at Premier Locksmith we have you covered in every related service.
Doorbells have become way more than just simply warning devices, turning into advanced systems that help you protect your property and general access from people knocking and potential intruders.
As such, counting on with a doorbell of this type is a valuable service to have, providing an extra layer of security.
With us, you can install new chimes and buzzers from scratch, repair existing ones that are presenting issues, or replace old units with modern ones and enjoy plenty of benefits high-tech buzzers provide instantly.
Our team of certified and licensed technicians work with precision and attention to detail, capable of performing highly demanding tasks in changing and repairing doorbells.
No matter if you prefer those antique doorbells that look nice or the more modern ones, they can help fast and reliably. Would you like to have a free estimate? Visit our website Premier Locksmith and get more info.  
Get state-of-the-art doorbell and buzzers services in McAllen
With us, you get to have specific services and solutions respecting doorbells and buzzers.
Improve the security in your residential or commercial property with the following tasks our technicians facilitate: 
Doorbell repair:
in many cases, chimes and doorbells have issues and do not work the way they supposed to. If possible, our team of experts will fix the doorbell and will leave it good as new, particularly when damage is caused by wear and tear or use over long time.
Chime installation:
many properties do not have doorbells as convenient as they are. If it is your case, this is a great opportunity of installing modern or traditional buzzers that fit with your decoration and will bring many benefits to the table.
Doorbell replacement:
have you finally decided to switch from that old buzzer to a new smart doorbell? At Premier Locksmith you will find the right and skilled locksmiths and technicians to perform such task.
Why should I get a smart doorbell?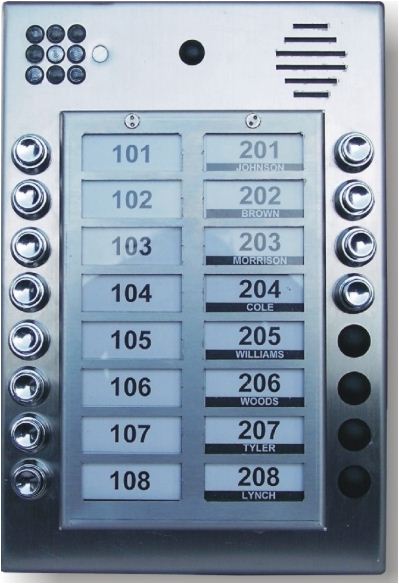 Smart doorbells take their function to the next level with plenty of features that enhance security at home or workplace.
In details, this device is able to connect wirelessly to the internet and provide plenty of options, even when you are not in your house. Some of these features are: 
Wireless connectivity.
Communication through intercom.
HD video.
Connectivity with smartphone.
Motion sensor.
These characteristics are quite valuable from the security standpoint, allowing to identify possible intruders even when they are outside your property.
Our customers are aware of these benefits and frequently require installing or replacing traditional chimes with new smart doorbell that bring peace of mind thanks to these security functions.
Have eyes at your door with our assistance and rest assured in your commercial or residential property.
Request a free estimation and enjoy same-day service
Hire an experienced and reliable locksmithing service at Premier Locksmith in McAllen.
We work under the highest quality standard to guarantee customer´s satisfaction every time. To do it, we offer quick and permanent attention in the city, reaching any location in less than 15 minutes. 
On the spot, we make sure to focus on the details by almost reaching craftsmanship approach, in order to guarantee perfect installation and timely completion.
Such service features have make us worthy of entering thousands of residential and commercial properties to fix locksmith-related issues. 
To get the best doorbells and buzzers installation in McAllen, call Premier Locksmith at (956) 540-2299 and ask for a free estimation. We will be happy to help you in your requirement and hear from your project.