There are probably a very few things in the world that are as annoying and frustrating as suffering a lockout outside you house.
Right away, you get to know you will be losing valuable time and money in accessing the property again. Fortunately, for emergency lockouts in McAllen you have Premier Locksmith´s permanent assistance, as experience business in top-notch locksmithing tasks.
With us, you can take advantage of a specialized business in the locksmith industry that know exactly what to do in every situation.
From the hand of skilled technicians, recover access to your property will be possible fast and reliably, no matter the related damage or issue. 
Locked out of your house? Call Premier Locksmith for instant help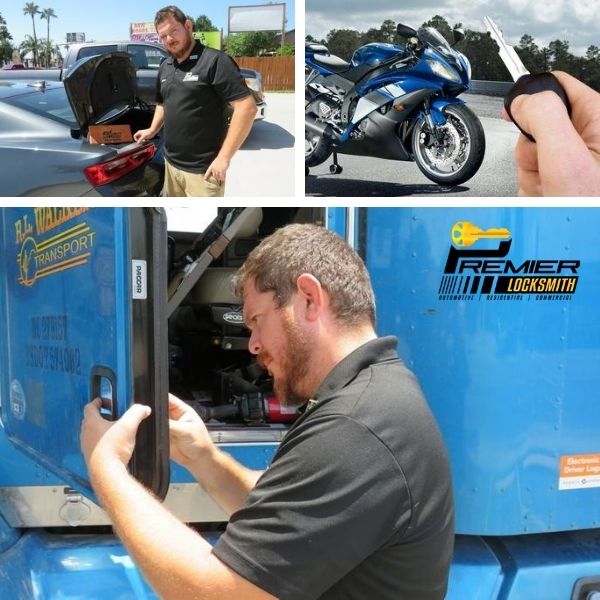 The usual scenario is this: you are arriving home after an exhausting routine at work or doing some errands, and you realize you cannot access your house like you normally would.
This might have plenty of reasons; throwing away your keys or left them inside the house, a damaged lock, a broken or smashed key or for other related circumstance.
Unfortunately, the thing is you cannot enter your property and this situation is of the most irritating to live.
You will not be able to rest and you will need to call a locksmith from God knows where to help you, without even mentioning what is going to cost.
As such, dealing with a lockout is a certain pain in the butt. 
Not with Premier Locksmith. For those living in McAllen, we are a locksmithing business that specializes in lockouts.
offering the general assistance, equipment and mobile approach that is required to address a problem of this sort.
To achieve this goal, we count on professional staff only as certified technicians in the task of repairing, installing and replacing locks and keys, along with other related tasks.
In case of a lockout, our team will arrive right there where the problem is to assist the customer, anytime and anywhere in McAllen due to the emergency of getting locked out. 
What do we offer as specialized locksmith business for lockouts in McAllen?
Customers calling for help will get assistance and help anytime in the day, arriving within minutes anywhere in McAllen.
In details, this is thanks to our mobile approach that guarantees putting hands on the issue in the less time possible. 
Our fleet of vehicles with properly equipped technicians allow to solve any issue you have or any emergency you are going through.
Since lockouts may have plenty of reasons to occur, you need specialists in the matter and with the related gear to solve the situation, right there on the spot. 
Whether you are locked out of your house due to:
a broken or smashed key, a damaged or worn out lock or simply by losing the keys or leaving them inside, we provide instant attention and expertise.
For instance, this is what we can do for you: 
Make a new key out of the lock and duplicate it, in case you lose the set of spare keys you had. 
Repair a lock, in case it is presenting issues.
Our technicians will be able to replace the cylinder, hardware and more. 
Open the lock. In many circumstances respecting residential lockouts, homeowners forget their keys inside. In this case, we open the lock so access is earned again, as well as recovering the existing keys. 
Install new locks: a lockout can be given due to unauthorized access, when the lock is picked or force with another key or tool to gain access, damaging the lock.
We offer new lock installation services and cylinder replacement, among other security solutions. 
Why calling us in case of emergency lockout in your property?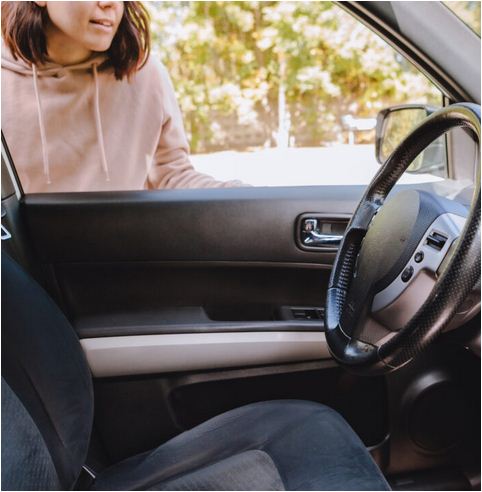 Premier Locksmith is the specialist business to hire in McAllen for emergency lockout situations.
To begin with, through experience and skilled and licensed professionals we get to offer a top-notch and high quality solutions.
With immediate attention, low prices and precise work every time. 
In the same way, values of responsibility, professionalism and the guarantee of delivering great service.
Perfect installation and reliability have giving us the necessary trustworthiness a business of this sort needs to access homeowners´ property in hard situations as lockouts. 
Are you dealing with an emergency lockout in McAllen? Call Premier Locksmith at (956) 540-2299 and feel free to contact a 24/7 and permanent service every time.
We will be there within minutes to assist you in getting you back into your property.