With time, there is a chance you as car owner start dealing with issues that have to do with the ignition, due to a faulty lock in some way.
When this happens, fixing the lock or replacing it involves a mandatory process; an ignition rekeying. In McAllen, Premier Locksmith can help you when car owners are facing a situation of this type. 
Get the quickest and most reliable assistance in the city regarding locksmith solutions for your car, anywhere and anytime and including ignition problems.
Our technicians are willing to help you anyway you need, right there on-spot. 
Ignition rekeying solutions for your car in McAllen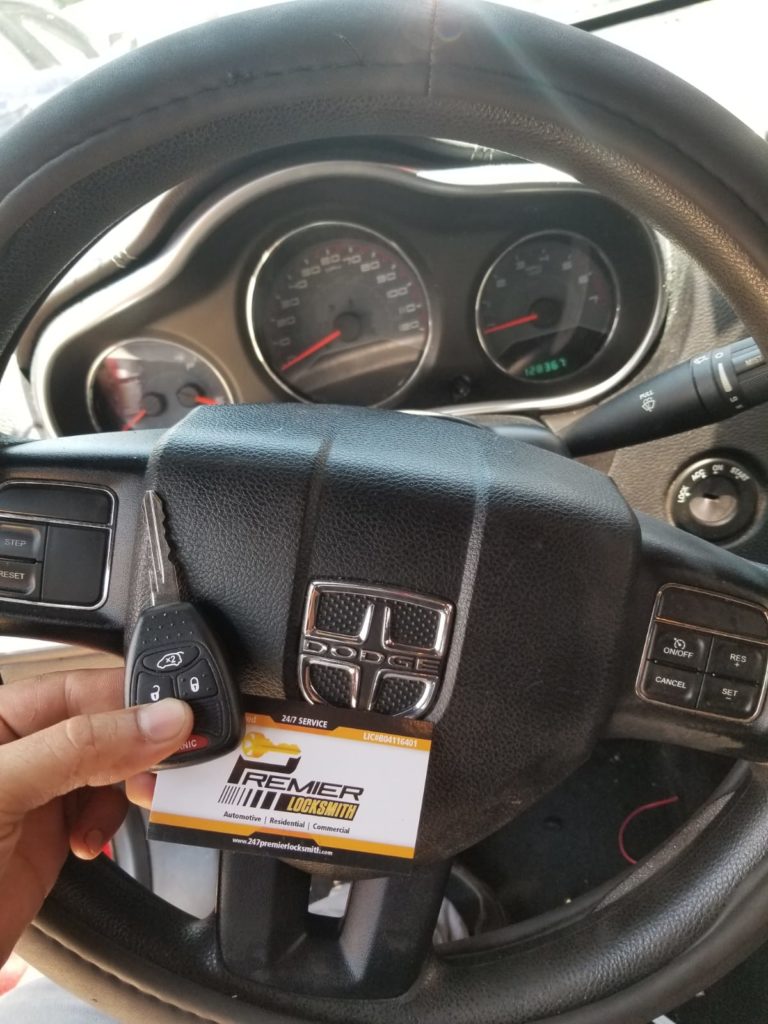 Overtime, the ignition lock of a car starts to see signs of deterioration and usage, with logical wear and tear that is caused by putting in and taking out the key thousands of times.
At some point, this weakens the ignition lock and issues begin, when you as car owner must switch the lock many times so the engine can be started. 
Now, the best way to solve such situations with the ignition lock is by carrying out and ignition rekeying procedure, as service that you can find at Premier Locksmith in McAllen.
Our technicians and professionals locksmiths will help you rekey the ignition lock of your car, as a procedure that is mandatory in case of replacing the lock completely or by fixing it.
Within minutes, you will be able to recover the control of your car and an ignition lock that will start the engine at the first attempt. 
What our ignition rekey service is all about at Premier Remodeling
Performing top-notch locksmithing solutions in McAllen for more than a decade, Premier Locksmith is the specialized company in the field to trust in the city.
With immediate attention, our expert technicians work under a mobile approach to provide quick assistance within minutes in the city, with on-spot addressing of any issue.
Our locksmiths are equipped and trained to face any challenge on-spot, including ignition rekeying to leave the ignition lock as good as nee and working in the best way possible.
The ignition rekey solution we provide involves the different procedures and services characteristics:
Ignition replacement: there are many reasons why you would or should replace your car´s ignition lock. For instance, a worn-out ignition lock that is giving problem when putting in the key to start the engine is a situation when changing the cylinder is recommendable.
However, when replacing the ignition cylinder rekeying is critical and mandatory, since such piece will arrive with the wafers completely cleaned and empty, with no keys whatsoever.
So, it is our locksmiths´ work to rekey the cylinder so previous keys work with the car´s ignition and also trunk and doors, which is done by decoding the old ignition cylinder.
Ignition repairing: in many cases and especially when the ignition lock is having issues with the pins and wafers, the unit can be repaired. At Premier Locksmith, our certified and qualified technicians can fix and repair the ignition lock by disassembling it.
The thing is, after the ignition cylinder is repaired it will be necessary to align and code the wafers and pins to the current key, and this is only possible with an ignition rekeying process. Do not worry, we have you covered respecting the entire process.
What if I do not get to my car´s ignition rekeyed?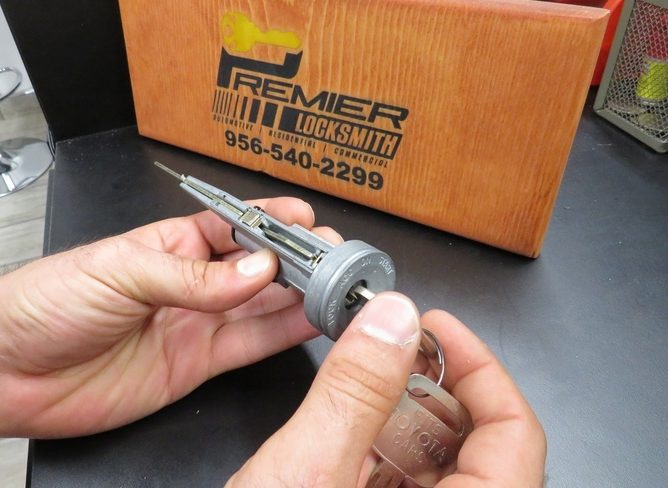 Not having your car´s ignition cylinder rekeyed when such process is required may bring severe issues.
For example, at some point the car will not start and the entire lock system is going to suffer, costing more money to be replaced. 
Instead, replacing or repairing the ignition cylinder on time will be way cheaper and will avoid problems starting the car, protecting other internal parts and the auto switch.
Why hiring us in McAllen? Request free estimate and more
We are a company with experience and reputation in the field of locksmith in McAllen.
Working under approaches of good service, accountability, reliability and professionalism and by the hand of licensed and certified technicians we can guarantee a state-of-the-art workmanship that is near to craftsmanship precision. 
100% customers´ satisfaction and perfect installation is the only valid result when we perform any locksmith project, making us earn the trust of thousands of car owners in the city. 
Thinking about your car is in the need of an ignition rekey in McAllen? Call Premier Locksmith at (956) 540-2299 and ask for a free estimation and get the quickest attention, in case you are having an emergency with your car locks.