It is no secret for everyone that car keys are far from being regular keys, by including different technologies that improve security and usability in general. This is how it is, at least in the majority of recent car models released to the market for quite some time now.
However, the counterpart is that vehicle keys with electronic components can get misconfigured or new one require configuration. If you need key programming and reprograming in Edinburg, count on with Premier Locksmith.
Enjoy at least a 50% in price respecting your car key and remote control in comparison to your car dealer. Usually, car manufacturers and dealers charge a lot of money for a car key and remote control renovation, particularly for those transponder-based. With us, car owners get their car key instantly and accordingly programmed.
Auto key programming solution at Premier Locksmith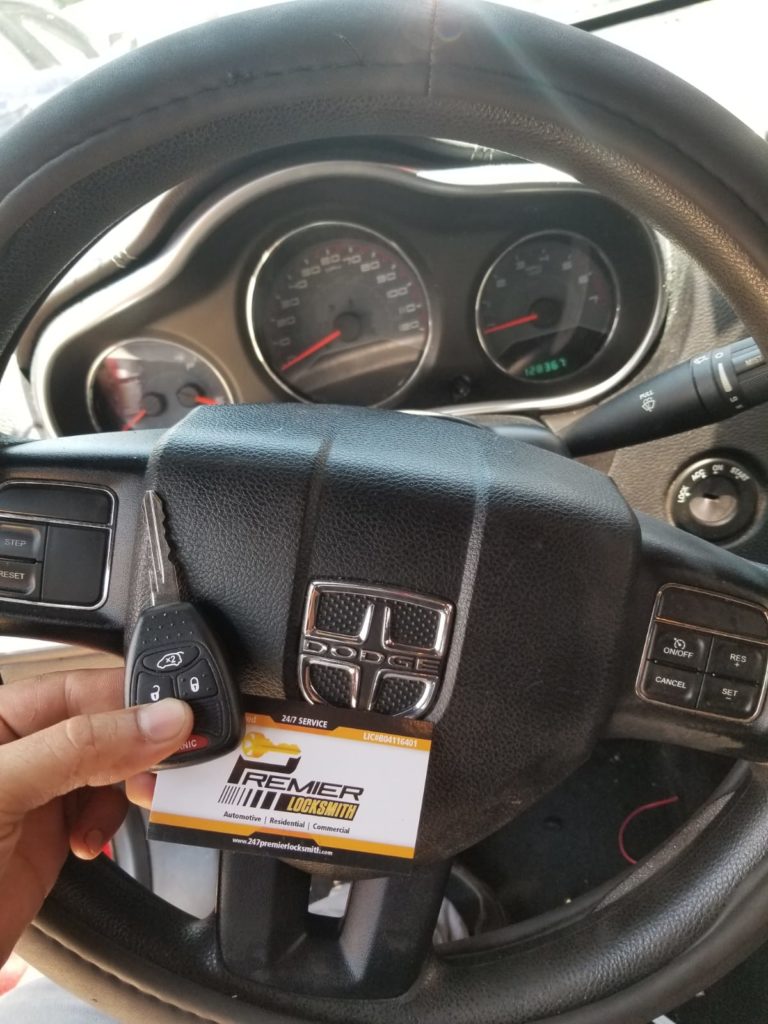 In the last two and a half decades at least, car keys include a car key fob that perform functions of immobilizer. Such key fob has the function of allowing the ignition barrel to start the car with one-of-a-kind code, stored electronically depending on the fob nature.
When the fob and the car are unable to communicate with each other, the car will not perform any action about unlocking doors or starting the engine. This is not the ideal situation for the car owner. At Premier Locksmith, we offer car key programming and reprogramming by configuring the electronic key, so the device and car can interact properly.
To do this, we have a team of skilled and professional locksmiths, capable of programing and configure new and used key fobs, whatever their nature is. You see, in order to function key fobs may have transponders, laser and other technologies to store the digital code and ID.
So, our technicians will be able to reprogram transponder and laser-based key fobs, with the use of advanced equipment for that purpose. In this way, your vehicle will be fully compatible. Also, related solutions not only include reprograming, but also fob replacing and repairing at a fraction of the cost of what the official car dealer or car brand manufacturer would charge.
Specific programing and fob-related services in Edinburg
Whether you need to reprogram an existing key for your car or program a new one from scratch, we have you covered. Our solutions not only include key configuration, but also other related aspects. Such services are:
Car key fob repairing:
vehicle key fobs usually get deteriorated over time or their battery run out. We can help you fix yours if it is possible for it to be repaired.
Get a spare transponder key:
the best scenario is to face a damaged or lost fob or transponder key with a spare you have at home. With us, you can ask yourself for a new, completely programmed transponder, ready to go whenever you need.
Reprogram car key fobs:
some times, perfectly working car key fobs get misconfigured and lose communication with the car, not allowing to control the locking system or start ignition. Premier Locksmith provides skilled and equipped technicians to program transponders, no matter the model or brand of the vehicle.
Stolen or lost transponder:
unfortunately, transponders get lost or stolen at some point. In this case, the only way to go is hiring a trusted locksmith company for the job, as Premier Locksmith. Like this, users get a new and fully functional key fob for their vehicles.
Reasons to hire us as car locksmith contractor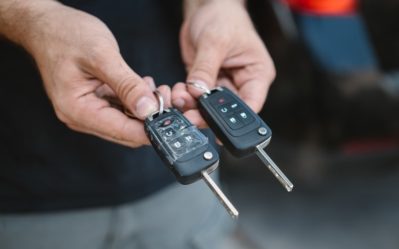 At Premier Locksmith, we are aware of the importance a fast and reliable locksmith solution for cars have. Therefore, in Edinburg our customers get to enjoy a 15 minute response or less, in order to address any emergency they might be facing.
This includes of course key programming and reprograming for laser and transponder-based fobs, which is done in minutes. Along with fast response and work on-the-spot, our company is worthy of being trusted as your locksmith contractor in your property.
But why is that? Premier Locksmith is an experienced business that work under values of professionalism and integrity only, ensuring the highest work quality and therefore customer´s satisfaction. By working with the most skilled technicians and locksmiths we are able to do that.
Having issues with your car key fob and transponder? Ask for the key programming and reprogramming service in Edinburg and have access to your car again. Request a quotation by calling at (956) 540-2299, we will be glad to hear from you.