Who has not dealt with the stress of losing keys at the most important time?
This usually has happened to most of us and it is particularly complicated when another set of spare keys is not available, meaning staying outside or an accidental lock as both situations are very annoying. Now, for those searching for a key replacement near them in Harlingen for the cheap, fast, and easy with Premier Locksmith. 
Key replacements are usually seen as something that requires a lot of hassle and as expensive when every lock needs a key, but this is something far away from the actual truth as a task that does not have to that costly.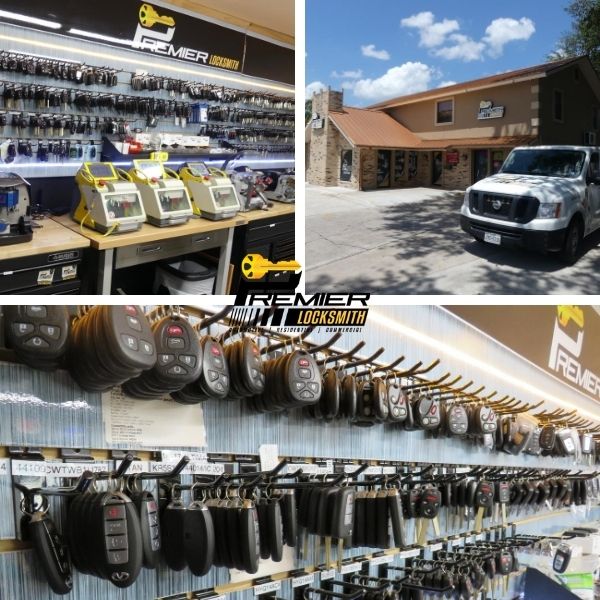 Get a key for every lock in your house in minutes
A key duplication might be of the simplest services when it comes to locksmith solutions in general, and while it is, this does not mean that should be taken lightly or get hired anyone to come up with the keys to your house. 
For safety and also quality, in general, respecting the keys, so they can endure use and abuse and can last at least a great amount of time, you need to hire the best locksmiths in town.
With Premier Locksmith, get the entire set of keys to your house, condo, business, or office. 
Whether keys got lost or misplaced and unfortunately there is no other to spare, there is no problem at all since we specialize in getting the duplicates of your keys in no time; two minutes to be precise.
In this way, getting all of your locks completely safe and each of them with their associate key will be easy and less thing to worry about. 
At our locksmith company, we offer discounts in volume to generate the keys for entire residential buildings, complexes, offices, and malls, so the service can be even cheaper and almost immediately after requesting them, whether the locks have or not the associate keys thanks to experts in the field of locksmithing and with experience and the right equipment to work with. 
Common issues respecting keys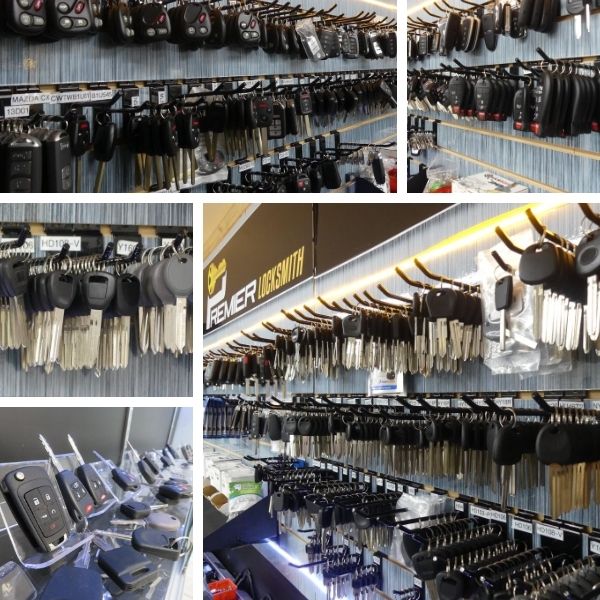 Keys are definitely a hassle to live with since they get lost easily and this may result in having an uncomfortable and even a bad time in general.
Suffering from a lockout or staying outside the home are great examples when this occurs. 
Also, keys are tightly related to the security of every house or property.
Therefore, losing them and for them to be in other people´s hands is something that is not a good idea, although this would bring something more serious to the table as changing the current locks for new ones. 
When it does not come to that, getting new keys will solve the problem and the bad time as long as you contact quick and reliable locksmith solution providers as Premier Locksmith, since calling so-called "professionals" without licensed may cost more than actually hiring skilled workers in the field.
For instance, getting new keys without spare ones requires being in the spot and get the shape out off of the lock, and requires specialized gear.
When any of these events occur, the best thing to do is called certified and licensed locksmiths, as the only ones capable of solving issues respecting keys, duplicates, locks, and more.
Call Premier Locksmith today by dialing their contact number: (956) 540-2299 and receive attention in minutes in Pharr, Harlingen, McAllen, and the whole area of the Rio Grande Valley. 
General advantages of our locksmith service
Are you requiring key duplication solutions for your house or office? With our service, you get to enjoy different benefits that not many other providers are able to:
15 minutes response time:
for the main cities covered by our service, we are able to guarantee the quickest response: 15 minutes as maximum, and this means that any issue as a lockout or any other can be solved rapidly. This is possible thanks to specially designed mobile units.
Licensed locksmiths only:
our team only includes certified professionals in the field, prepared in the technical expertise and general experience to face any project scope.
Most affordable prices:
In order to keep our customers happy, our intention is to keep prices low and to provide the ultimate service, with no hidden prices.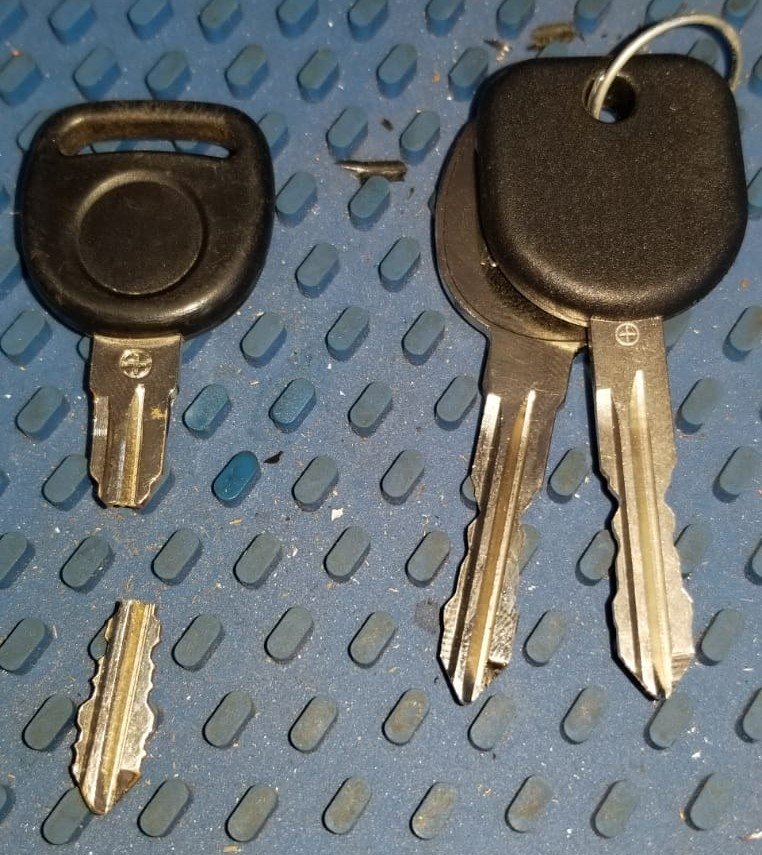 Premier Locksmith is the place to visit respecting key replacements near you in Harlingen.
Feel free to ask for a consultation online and get to know more about our residential, commercial, and automotive solutions.