The door lock represents the device that keeps us safe at home, preventing trespassers and intruders from entering. As such, having reliable, strong and secure locks is imperative for the safety of our house. A high quality lock installation in Edinburg is the best way to achieve this goal, and Premier Locksmith can help through specialized solutions, covering the entire city in Texas.
Change, replace or install locks completely from scratch.
Whatever your case is, we will be able to assist you right there on the spot, fast and reliably. Know more about our locksmithing services and expertise by accessing our website: Premier Locksmith .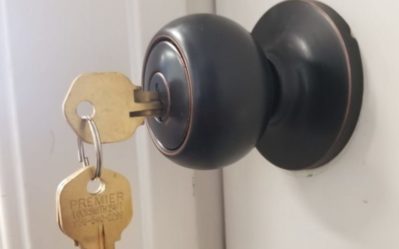 Top-notch lock installation solutions at Premier Locksmith
Overtime, a door lock in any residence is going to suffer wear and tear, along with the key.
As result, the device will be prone to fail and when this happens security is at risk, as well as other annoying situations. 
In order to address the situation, changing and installing new locks is the best way to go to recover that valuable safety.
At Premier Locksmith, we offer comprehensive and high quality locksmithing services, including of course state-of-the-art lock installation. 
Whether you are dealing with a worn out or broken lock, or maybe you are worried about security and want each lock in the house replaced, we have you covered.
Enjoy smart and high security lock in the interior and exterior doors of your property. 
Any situation that requires lock installation, we will be there by making one call away, and within minutes our skilled and equipped technicians will appear on the spot to provide assistance.
Get servicing from actual professionals. Do not trust the security of your house to businesses without reputation.
Forget about DIY approaches too, since installing a new lock is something skilled professionals only are able to perform, as we are in Edinburg. 
Precise and high quality lock installation processes in Edinburg
At Premier Locksmith, we address every process of lock installation with precision and high quality. How do we achieve this? By counting on with licensed, certified and professionals and technicians, who are the best in the field.
Installing a lock is a work that requires accuracy. With us, you get to have it by following a meticulous process of installation that starts from the hardware and ends in the lock.
We guarantee giving an outstanding service that involves attention to detail, great look and functionality in the upcoming years. 
The lock installation service in Edinburg we provide includes:
Lock installation from scratch: install completely new locks in a new house. Choose the right lock that fits your needs and style with our help.
Lock replacement: replace that old locks that are failing or giving security issues and install new and more modern ones, which will make you rest easy ay the same time they improve the appearance of your property.
We will be able to help select the right lock for your interior and exterior door, taking into consideration look, compatibility and specific personal requirements.
Protect your property by installing smart door locks that connect to WIFI, or take advantage of strong and high security mortice deadlocks, multi-point locking systems, Euro cylinder locks or deadlatch.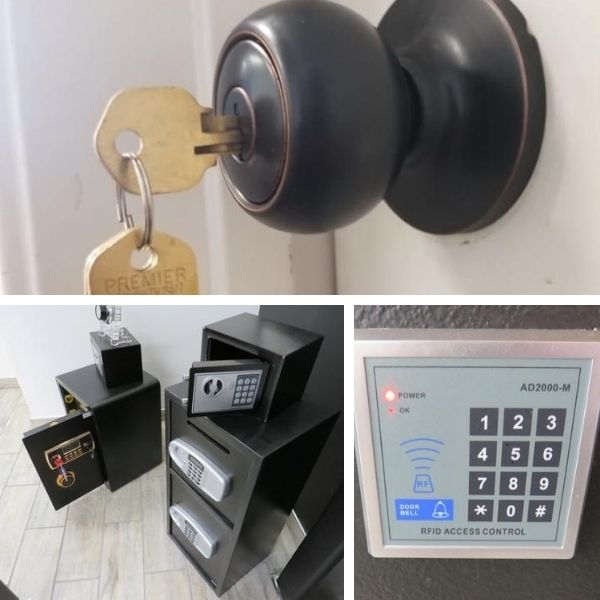 Why would you need having lock installation servicing with professionals?
There are plenty of reasons why you would need a lock installation at some point in your property. For instance, the most common case is when locks wear out over time, which make them fail.
In the same way, other cases involve security when keys are laying around in many pockets and people´s hands. This is a common scenario when homeowners decide to replace and install new locks.
Because of what it implicates, a lock installation process must always be carried out by a professional locksmith. If not, there is risk of dealing with bad work later the costs more in the long run, without mention possible security threats.
Benefits of hiring us
Enjoy the benefits of a reliable, established and experienced company specialized in locksmith solutions in Edinburg.
Premier Locksmith provides qualified technicians who work under the company´s values and service approach; responsibility, top-notch workmanship, fair prices and professionalism.
Such characteristics have given us the required reputation, credibility and trustworthiness that customers require to allow us enter their properties and guarantee plenty client´s satisfaction and permanent attention.
Looking for lock installation in Edinburg? Obtain attention within minutes in the city by calling Premier Locksmith. Have a team of certified and skilled locksmiths in your property and have new locks installed with the best prices. Get in contact calling at (956) 540-2299.