Having the misfortune of losing the keys to your house or commercial property is something that might happen, and while this means experiencing a bad time and general discomfort, this is the moment where counting on a good locksmith is critical and very important. But, where to find a locksmith near my location in McAllen?
The best option is Premier Locksmith, as a company with almost a decade of experience in the field of locksmithing, trusted and reliable thanks to a great team of skilled workers and a philosophy respecting helping the customers keep their property safe and protected, with the best attention and comprehensive set of solutions in automotive, residential and commercial locksmith services.
Residential locksmith services
As mentioned before, the company bases its services in three main approaches of which residential locksmith is one of them, in order to address situations related with keys, locks, lockdowns, damages and more in houses, apartments, condos and other similar residences.
Whether the customer is concerned about their safety requiring from lock rekeying to simply duplicate keys or getting an emergency lockout when keys are left inside o thrown away, Premier Locksmith have our clients completely covered.
We count on with a team of technicians and experts that actually know what they are doing, skilled in the art of locksmith that is proven through different licenses and permanent training, since new technologies, hardware and methods of replacing and repairing locks come out constantly.
Respecting specific services provided by the company for residential door locks, these are a few of them:
Key Duplication: get a duplicate of any key in your house and do not ever feel worried again about throwing away the last one you have, for a very cheap price and in only two minutes. Get a duplicate of each one of the keys in your residence and enjoy a discount.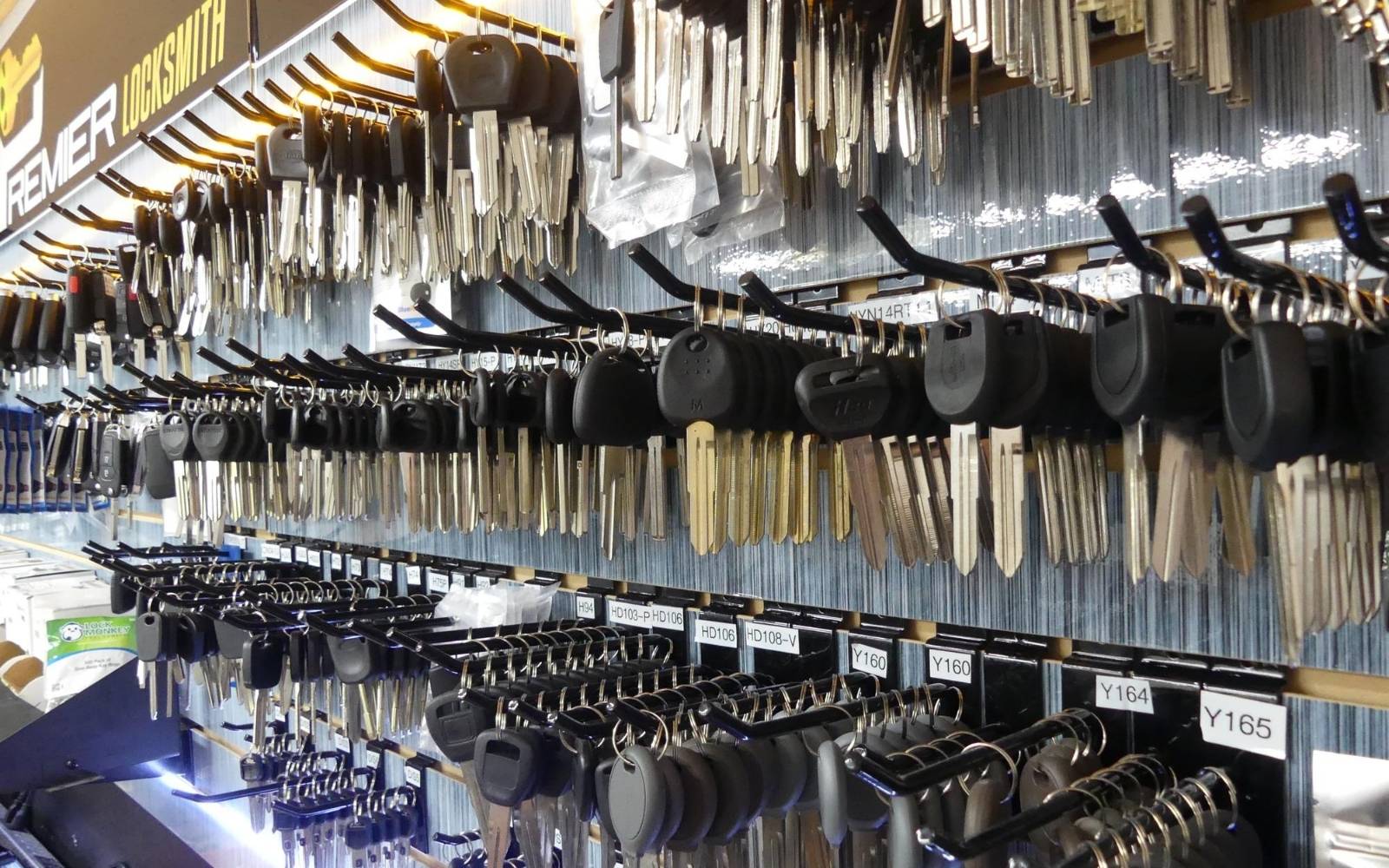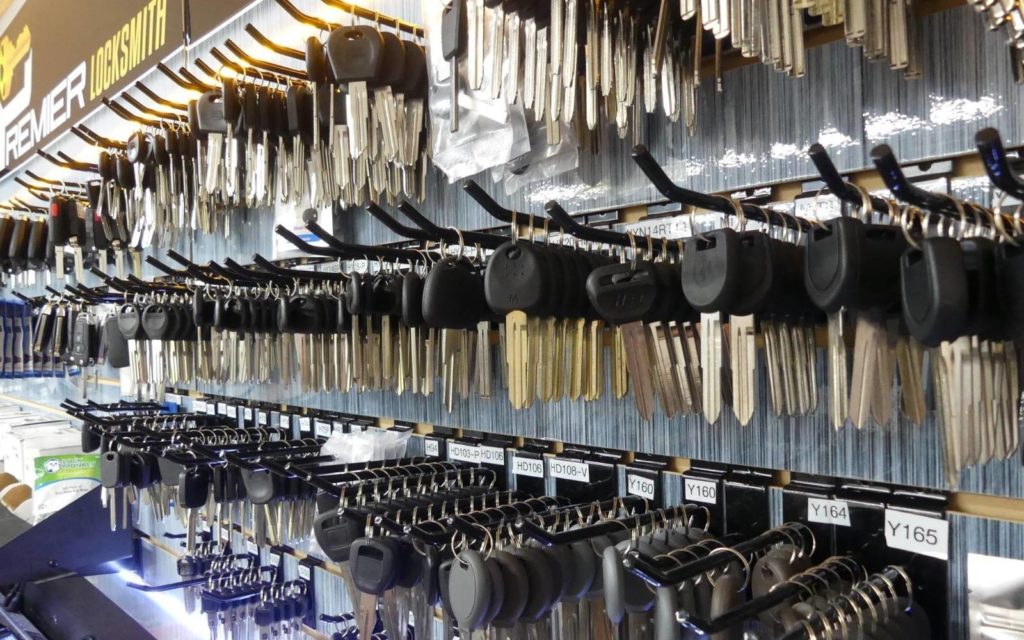 Emergency Lockout: having no access to your residence when keys are accidentally left inside is something that happens quite commonly. This is a solution we specialize in, getting the customer access to their residence without damaging the door or even the lock.
Lock replacement and installation: whether locks on your doors get damaged or simply wore out, we will be able to replace them and improve them by putting new ones that are more secure and reliable.
Rekeying and relocking services: in case of emergencies or when security has been compromised and locks violated in your residence, relocking and rekeying is the best thing to do in order to avoid trespassing.
Smart lock installation: install smart locks in your home and open them using your smartphone, improving security with keyless function and even recording features.
Combination lock installation: for those that like to go around keyless, combination locks are perfect and more secure in comparison to a traditional one, since without a password intruders will not be able to get in.
Commercial locksmith solutions in Edinburg
If you are looking for a quick response, skilled professionals and high quality work respecting security for your business or company, which must be an imperative matter due to the nature of such type of property, at Premier Locksmith we have you covered with specialized solutions specifically designed to guarantee the protection of valuable belongings and assets.
Call us from anywhere near Edinburg, McAllen or Pharr and get to enjoy specific solutions for your business's sake, such as:
High Security Locks: enjoy extreme safety at your property by installing high security locks that simply cannot be violated, protecting everything inside the business premises.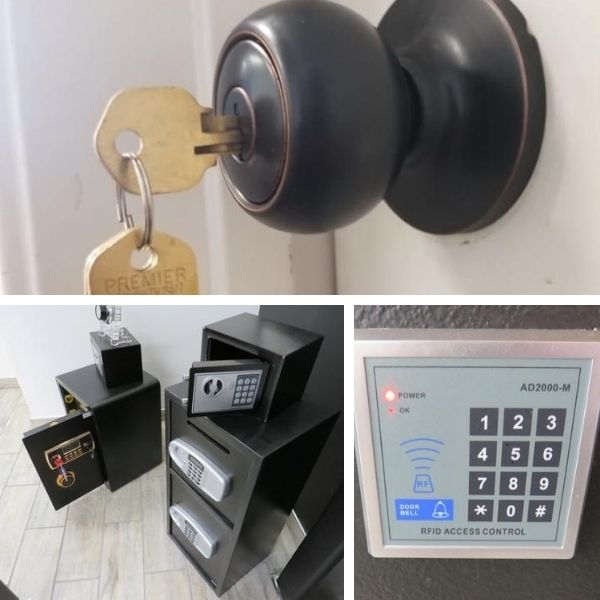 Door Closers Installation: give your customers a great first impression when visiting your business by adding door closers. We also offer as locksmith company glass repair services and maintenance.
Doorbells, chimes, and buzzers installation: enjoy the convenience of installing and repairing doorbells, chimes, and buzzers at your business with our skilled workers in McAllen, with modern or classic design and even wireless functionality.
Access Control System: in many cases and especially in businesses, locks are not enough to protect premises, and as a locksmith company, we have our customers covered as well with access control systems that include proximity sensors, panic bars, alarms, and more to guarantee the best protection against intruders.
Installation and reparation of safe boxes: install and repair your safe box with us and get to protect valuable belongings more adequately.