Commercial buildings and businesses are properties that need to be safe and protected the entire time, with locks that help to prevent unauthorized access in daylight and particularly at night when it is more likely to deal with intruders.
In this regard, a high-security lock is a perfect way to protect your business and general premises, and Premier Locksmith is the ideal provider for that purpose by offering outstanding locksmith services in Mission. 
With almost a decade of experience, we are a locksmith company that knows exactly what it is that customers want to protect and how to do it at their commercial properties, as a valuable asset that requires to be guarded and safe with powerful and flawless security locks. 
Find the best high security locks for your company or business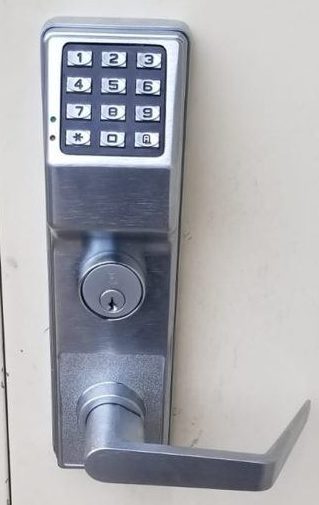 Frequently, commercial buildings involve having valuable assets and goods on the inside, even intellectual properties and raw materials that have high prices and need to be protected.
The best way to do it is by installing high-security locks. 
This specific type of device is capable of offering a higher level of protection and security respecting intruders and possible procedures to violate or breach the system, due to highly advanced designs, internal devices, and hardware that are not ordinary or used in more traditional or residential locks. 
At Premier Locksmith, we specialize in installing, maintaining, and fixing high-security locks in any of their types and brands: the Protect2 by Abloy, the Hercular by Mul-T-Lock, the MCS model by EVVA, Medeco locks and Bilock Deadbolt.
These are just a few of the models available that we install, which adjust to every specific budget and needs of the customers.
We guarantee the ultimate protection respecting installing high-security locks, with cylinders that can be picked but not open easily thanks to high complexity, including also dense metal construction, bolt strength, drill protection, key control, and even bypass resistance when certain models in the market are known for being exploited in terms of specific weaknesses. 
Our solutions respecting high-security locks also involve repairing deadbolts and other specialized parts that integrate the lock system to ensure its integrity. In this way, modifying or replacing the entire lock array of locks is not necessary since these can be fixed, by the hand of our licensed and professional team of technicians. 
Why hiring us for your lock and key solutions in RGV?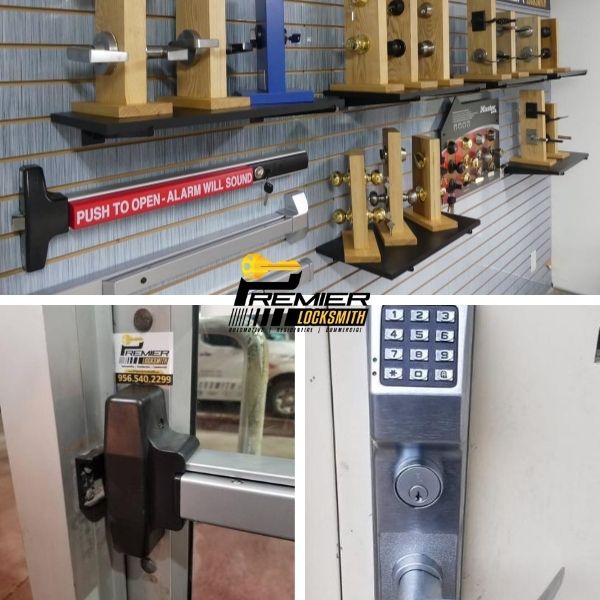 There are plenty of locksmith providers out there, but only we at Premier Locksmith get to offer the requested skills and technical knowledge respecting installing, replacing, and fixing proper high-security locks at commercial or even residential properties if that is the case. 
Every one of our team members is a licensed and skilled professional and locksmith, with several years of experience and the expertise to address any project, its scope, and possible unexpected events that appear when a lock is being changed, which always occur no matter what and test the worker´s ability and knowledge. 
Also, there are three characteristics that make us the ideal lock and key solution provider in RGV: entire coverage of the Rio Grande Valley and other eleven main cities like Mission, Pharr, and McAllen, along with offering the best possible prices to our clients with no ambiguous prices or terms and the fastest response around: we get to the spot in only 15 minutes thanks to our mobile units. 
What if you do not have proper high security locks?
When it comes to commercial buildings and even houses, count on with traditional locks only is not enough and this is something that takes a peace of mind for many home and business owners.
High-security locks provide a greater level of security against intruders since these are designed for the specific reason of enduring heavy picking and force. 
Fortunately, this is something not to worry about at our company as a business that has as one of its most important missions to provide the most affordable prices in locksmithing solutions.
Get clear proof of that by hiring Premier Locksmith, covering the whole RGV area and more with proper mobile units for quick attention. If you are looking for locksmith services in Mission, this is the specialized provider and contractor to go to.