Security is a matter of great in importance for any commercial and residential building in general, in order to avoid risky situations and face them better in case they occur, and also to meet mandatory legal regulations that accomplish this purpose.
Panic bars and standalone alarms are good examples of security devices that fulfil important security functions in case of incidentals.
At Premier Locksmith in Mission, you can have your own panic bars and standalone alarms properly installed, increasing the safety of your property at the same time you are covered legally.
Comprehensive panic bars installation at Premier Locksmith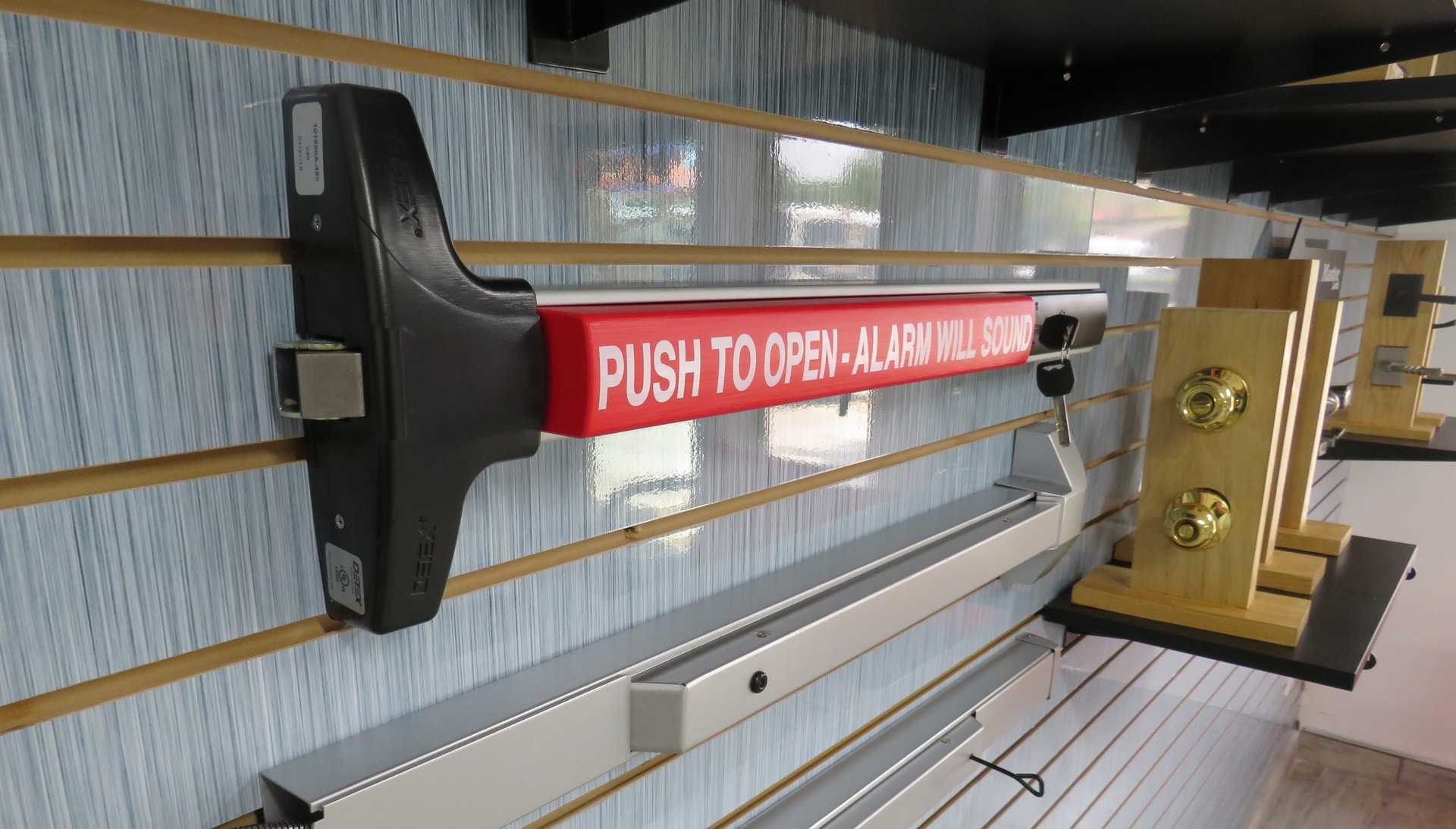 In details, a panic bar or also known as crash bar, exit device or push bar is a security mechanism that is installed in front of the door.
As a metal bar, this unlatching and latching system helps open and close the door easily, even when is locked. 
The intention of a panic bar is to let people in general open or close the door easily.
in case of an incidental like an accident, terrorist attack, an earthquake or any other similar event that requires evacuation and free transit to avoid more injuries and casualties. 
We at Premier Locksmith provide comprehensive panic bar solutions that cover from the installation to the repair of exit devices.
Count on the expertise and skills of actual professionals in the field, by installing precisely and accurately your security bar either in your business or also residence, where panic bars are starting to appear more frequently.
Whether you require a small lever handle bar to a big concealed vertical rod panic device in your company, we have you covered. Our panic bar services include:
Panic bar installation: have your crash bar installed by experts at Premier Locksmith. The installation service covers from evaluating the space and door, to then select the proper exit device for you according to budget, and then installing it properly. You must believe us when we say, this is not something to address by a DIY approach.
Panic bar reparation and maintenance: Installing panic bars is a considerable investment, so looking after them is the right thing to do by scheduling proper maintenance tasks we provide. Also, you can rely on us to repair any issue that might appear overtime, affecting the functionality of the exit device. We will be at one call away in Mission.
Standalone alarms services in Mission
Along with panic bars, another important security device to have in your commercial or residential property are the standalone alarms. With this type of alarm.
you as home or business owner can rely on a device that by being powered independently, will be able to activate an alarm even when and power outage is happening. 
We provide all-inclusive standalone alarm services to take advantage of this type of device in any property. Actually, panic bars and standalone alarms make part of regulations and laws respecting security measures that are mandatory.
The good news is, investing in such solutions will increase security and will low insurance premiums, among other benefits. 
Our standalone alarms services include: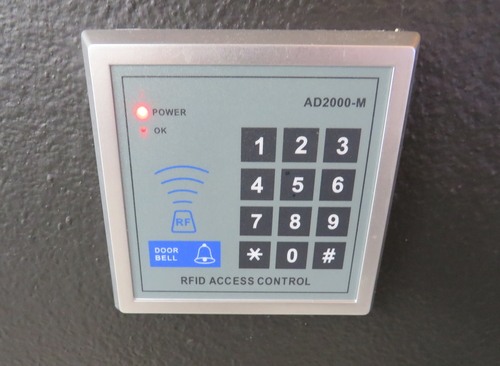 Standalone alarms installation: our professionals will be able to install your standalone alarm, telling you through a proper assessment where is the best place to install the device.
Also, the evaluation will allow to select the best alarm as possible, according to budget, available space and layout. Never worry about power, since this type of alarm turn on and power by its own built-in battery.
Standalone alarms replacing and repairing: in case of any issue or problem, our technicians and professionals at Premier Locksmith are capable of addressing and fixing it properly, putting the alarm back online.
In the same way, at some point you will need to replace the old unit due to obsolescence or permanent damage. Improve your standalone alarm by replacing it with one better in functionality. We will take care of the job.
Enjoy specialized locksmith solutions for your business today
Take advantage of a wide set of commercial locksmith services for your business today. At Premier Locksmith, badged and uniformed workers guarantee a state-of-the-art and precise installation, repairing and replacement of locks, keys, panic bars, alarms and more.
We provide a 24/7 available emergency service to help you anytime and anywhere in Mission, thanks to our mobile approach.
Combine such service with an upfront pricing, timely completion and a company that works only under values of reliability, integrity, professionalism and service, and you have a business that is reputable and trustworthy of each customer. 
Call at (956) 540-2299 to find more information about panic bars and standalone alarms services in Mission.
We at Premier Locksmith will be thrilled to hear from you, looking for to give assistance quick and on-spot respecting any locksmith requirement.