Locks are very important for the security and safety of any house, keeping away intruders and restricting access in general.
However, a lock is not a device that lasts forever and actually is prone to wear out due to use, showing functional issues over time. 
When this happens, there is possibility of fixing the lock and for that you will need a rekey and repair lock service in Mission, which can be offered by Premier Locksmith as top-notch specialist in town.
In this way, as homeowner you will be able to have locks that function as good as new, saving money and recovering the security you need to have at home.
Save money with lock rekeying services at Premier Locksmith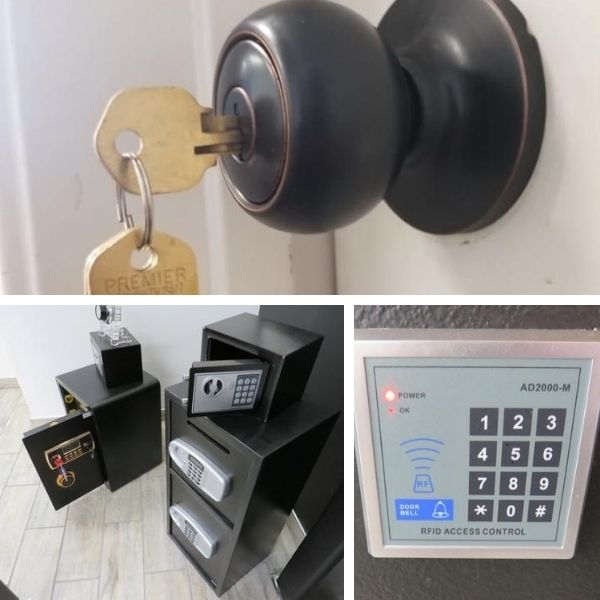 It is very common that we facilitate our house keys to any number of people: the baby or house sitter, possible tenants, service providers and others.
Overtime, this might become a security issue with many keys of your property laying around in too many pockets. 
This is when rekeying the locks of your house is the best idea possible. But, what does rekeying a lock mean?
Specifically, rekeying a lock is performing and carrying small but significant changes in the lock´s cylinder mechanism, which make older keys to be unusable on the lock.
Therefore, a new set of keys is needed that matches with the new key´s cylinder configuration. 
At Premier Locksmith, you have at your disposal certified and equipped technicians, who within minutes will be able to provide attention and address your case anywhere in Mission.
If you call for a rekeying procedure, our locksmiths will be there fast and with the proper tools to reset the cylinder you want to modify, along with the key and its duplicates.
In this way, every older key will be left useless and unfit, solving a severe security issue, at the same time homeowners save money.
But, how does rekeying save money? 
It is simple, by saving the hassle and investment of changing the whole cylinder and lock, since the problem can be resolved by modifying the lock´s cylinder internal configuration.
Fix your lock through a comprehensive repair lock service in Mission
Unluckily, with time and usage a lock starts suffering wear and tear and show related damage, especially due to the moving parts inside.
For instance, when the key does not insert properly or it does but gets stuck, or when the deadbolt is lock and simply will not open, these along with other similar issues are problems worn out and broken or nearly broken locks have.
However, in many cases there is light at the end of the tunnel and many of the aforementioned can be fixed through a repair lock service. In Mission, Premier Locksmith´s technicians can help you with such endeavors.
By assessing, evaluating and diagnosing the issues our professional locksmiths will be able to tell you if a failing lock is beyond repair or not.
In case it is, they will perform the repairing with expertise, proper knowledge and tools they always have at hand. 
From removing a broken key inside to change the cylinder, repair the deadbolt or address every other element inside, if the damage is reparable we will fix your lock.
Also, performing maintenance is one of our professionals´ expertise, which surprisingly tend to solve many problems that show because of the lack of maintenance procedures.
With no care whatsoever and improper use and unmeasured force applied on the lock, wear and tear issues appear faster.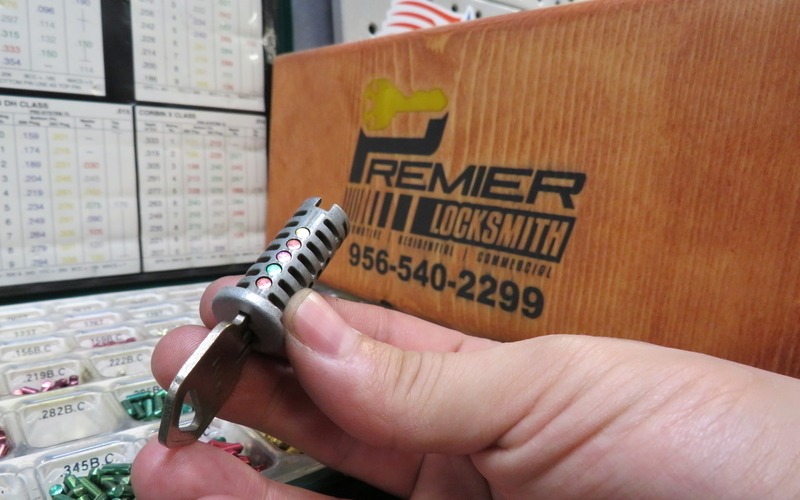 Reasons to hire us as your specialized locksmith
Getting your locks fixed in your property is something only certified and licensed locksmiths can do, and at Premier Locksmith we happen to have the best of the best in Mission.
On the other hand, hiring providers and supposedly locksmith technicians with no reputation is a risk, for your doors, locks and your property.
Unscrupulous people out there with suspicious low prices scam potential customers, making them changing a completely functional and expensive lock when a rekeying process is completely possible.
With us, this is a situation you do not have to worry about at all.
Our company basis its work under professionalism, integrity, honesty and services characteristics like hard work, attention to detail, quick and mobile approach in minutes and precision. 
That is how we have earned a reputation in the city of being the best locksmith company, worthy of trust by our satisfied customers. 
Searching for rekey and repair lock services in Mission? Contact us at Premier Locksmith calling
(956) 540-2299 and get immediate attention, anytime and anywhere in town.