When it comes to your house, safety must definitely be a matter of extreme importance and locks play a huge role for this to happen.
For instance, a weak lock on a door will represent a risk for the property by making easy for intruders to access. Now, with a smart lock installation service in Harlingen this is something from the past, and Premier Locksmith will help you have one in your property. 
Without a doubt, a smart lock is one of the best ways of enjoying great security in your home, combining a safe system with state-of-the-art technology.
With us, as homeowner you will be able have all of the benefits smart locks provide and so much more. 
Take advantage of smart locks as best way to secure your property in Harlingen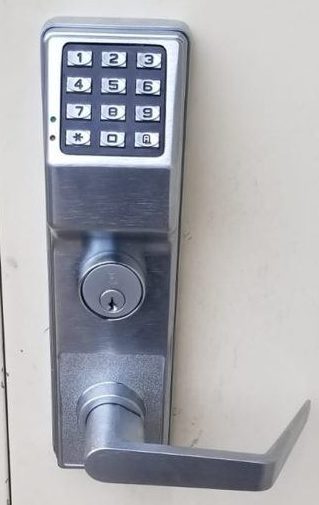 A smart lock combines the strength of a traditional lock with top-notch technology in one device, which through different components is able to provide convenience of use, advanced features, connectivity and more.
At Premier Locksmith, we offer an all-inclusive smart lock installation service that allows you to enjoy the benefits of this type of lock in your residential property.
In details, our skilled technicians will assist in installing a smart lock as device that will increase security exponentially?
But, how does a smart lock work?
This sort of lock works under three main components:
a wireless transceiver, a deadbolt and a motor that power such deadbolt closes and opens the lock. 
Along with such components, there are other elements the smart lock includes to carry out its function.
For instance, we recommend those with a number pad to enter a password and give access, as well as those that provides wireless connectivity over WIFI or Bluetooth. 
Like this, the lock can be opened with a smartphone or even when you are getting home in your car. With a smart lock, there is no visible lock to force or key to get in and this is exactly the biggest strength of such device.
How do we install a smart lock at Premier Locksmith?
Installing a smart lock and start enjoying all of its benefits is a job for professionals only. Those living in the city of Harlingen are in luck, since at Premier Locksmith you can rely on the necessary technicians to carry out this process, which is more complex than it seems.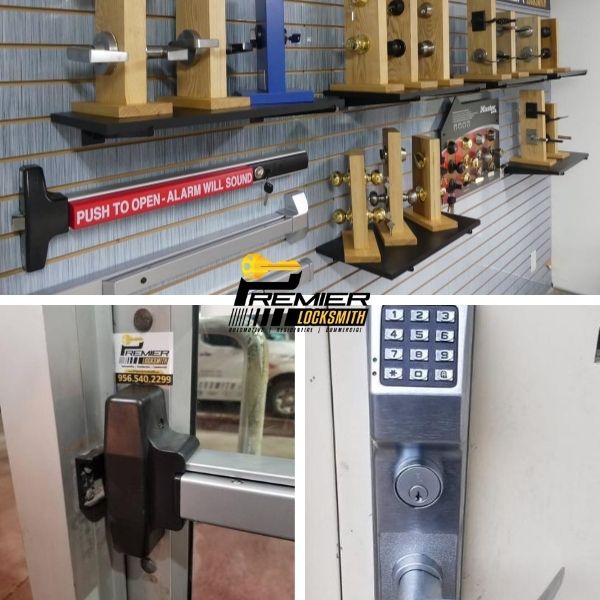 Specifically, our workers will perform the next procedure in your property:
Evaluation and diagnostic: the first step is to carry out an assessment on the existing door lock and deadbolt involved, and see if the required smart lock is compatible with the existing device and hardware.
If not, there is the need to try another option respecting the smart lock and choose one that is compatible in size and measure.
Depending on the user´s choice, changing the actual lock and deadbolt is possible, too. 
Smart lock installation process: when the actual smart lock is chosen and compatibility with the current deadbolt is tested, the next step is installing the device.
This process is complex and requires joining together the smart lock with the deadbolt, so the motor can move it when the wireless transceiver or the screen receives the corresponding signal to open the lock.
Setting the smart lock: when the smart lock is installed, the final step is to set the device and connect with the homeowner´s wireless network and smartphone.
In this way, the owner will be able to open or close the lock as intended, from anywhere they need to thanks to internet´s wireless connectivity. 
Who we are and why should you hire us?
Premier Locksmith is an experienced locksmith company specialized in addressing emergencies and situations in commercial and residential properties, as well as for automobiles that involve issues with keys and locks.
For this purpose, we have at our customers´ disposal a team of licensed, certified and capable technicians, who are able to address any issue or project that requires the installation, replace or repairing of locks in commercial buildings, houses and cars.
Through the years, we have achieved a high customers´ satisfaction rate by offering attention to details, highly precision, timely delivery and other service characteristics.
Along with such features and advantages, by addressing every project with professionalism, responsibility and accountability, home and business owners in Harlingen trust us their properties with no question. 
Did you search for "smart lock installation in Harlingen" online? If we came up as result, you have to look no more.
Premier Locksmith can help you with any locksmith-related issue you have, such as installing a smart lock. Call at (956) 540-2299 to let us know about your needs and ask for proper estimation.