Dealing with a trunk lockout or similar situation in your car can become quite desperately, especially when you have locked keys in your trunk. This will result in losing access to the vehicle entirely since car lock keys are inaccessible in t the back of the car. To solve this situation in minutes, count in with trunk opening solutions in RGV by hiring Premier Locksmith.
Recover the access to your car trunk and the vehicle in general by getting your keys back or by fixing a faulty or jammed trunk lock. Our technicians will help you with any trunk lock situation in minutes, reliably and taking advantage of specialized equipment and skills.
Car trunk unlock and lockout services at Premier Locksmith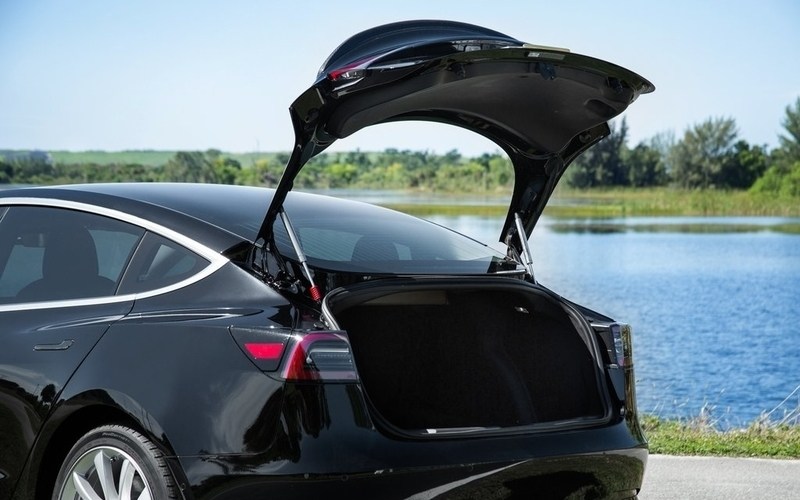 There are many reasons why at some point you find yourself losing access to your car´s trunk. From a faulty or jammed trunk lock to remote control issues, deadlock systems or locked keys inside, these situations end in annoying lockouts. In RGV, Premier Locksmith is the specialized company for this job.
You see, a trunk lock is fundamentally different from regular car door locks. To begin with, a trunk lock works separately from the security system of the vehicle. Secondly, in case of a lockout or any other situation, the trunk lock in question can only be accessed from within the car. Therefore, picking a trunk lock from the external side is not an option, since it could lead to more severe damage.
Our licensed, insured and qualified technicians know this very well. Within 15 minutes or less and thanks to permanent emergency service, locksmiths at Premier Locksmith will assist you on-the-spot. In this way, our contractors will access you car´s trunk from inside the vehicle using adequate equipment, gear and of course, expertise and experience.
Trunk opening solution in RGV: Characteristics
Unfortunately, there are different situations car owners may face at some point respecting their trunk locks. Due to the nature of such auto lock and separate mechanism that can only be access from inside the car, to call experts is the only way to go.
The good news is, at Premier Locksmith we provide the insured, qualified and experienced technicians to perform any trunk lockout and trunk unlocking tasks, including:
Locked keys in trunk:
probably, of the most common situations car owners see themselves dealing with. We get inside the car and from within we access the trunk lock to open it and recover the keys.
Defective trunk lock:
locks suffer from wear and tear and general deterioration over time. Because of this, at some point you can have trouble accessing your trunk due to a defective trunk lock that will not open. In 15 minutes or less in RGV, we can help deal with this situation by changing the lock.
Key jammed in trunk lock:
another frequent issue; a key is jammed and stuck in your trunk lock, and by forcing it damage on it gets more and more severe. With us, you receive assistance quickly and on-the-spot.
Trunk deadlock issues:
many cars, particularly recent ones have a deadlock mode, locking access and all door and trunk locks in the car when the vehicle is threatened. If such system is activated accidently, it can be quite annoying.
With Premier Locksmith, you rely on technicians that are able to solve this situation in five minutes or less, without causing any damage to the car.
Hire trust worthy and experienced locksmiths at Premier Locksmith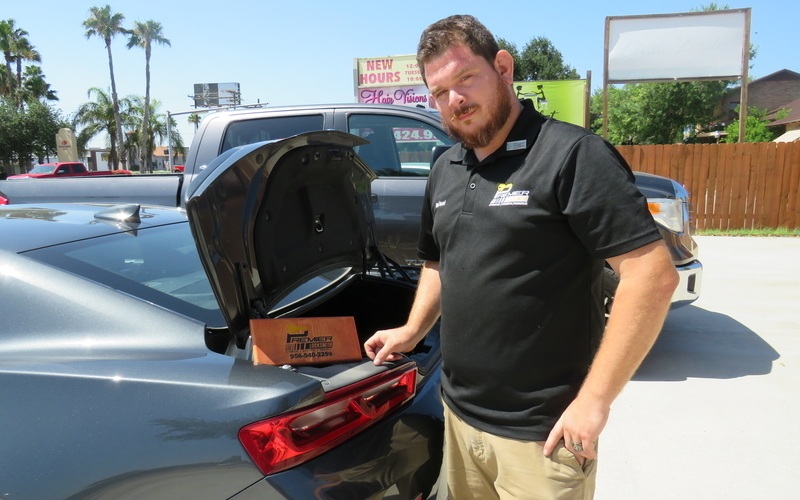 Premier Locksmith is a company with over a decade of experience in the field of automotive, residential and commercial locksmithing. In RGV, there is not better company than us to help dealing with annoying situations with your locks that put security at stake.
Only trained and skilled technicians guarantee the highest quality of work and craftsmanship when addressing any lock issue with your car or property. Through service, responsibility, reliability and experience we are able to provide a permanent ASAP service on-the-spot, with issues fixed in minutes. At Premier Locksmith, we consider customer´s satisfaction can be achieved only this way.
Request a free quote today
Dealing with a trunk issue in your car? Request for a trunk opening solution today at Premier Locksmith. Do not hesitate and get in touch with us by calling at (956) 540-2299 and receive attention in under 15 minutes. Ask for a free quote accessing our website https://247premierlocksmith.com so we can know the model of your car and more.