One of the most annoying and unfortunate situations to experience at some point is a car lockout. You are probably returning to your car from doing errands, from your daily routine at work or from doing going shopping when you realize something; your car keys or lost or inside the vehicle.
Before, a situation like this ended up wasting time waiting for a locksmith to come. Today, with Premier Maintenance you can have an emergency lockout situation solved in Pharr in a matter of minutes.
Recover the access to your car respecting regular doors, locks and ignition in no time thanks to our experienced and certified locksmiths in the field. Count on a mobile solution that will assist you on-the-spot in less than 15 minutes in Pharr, with proper equipment to address the lockout properly.
Car lockout services at Premier Locksmith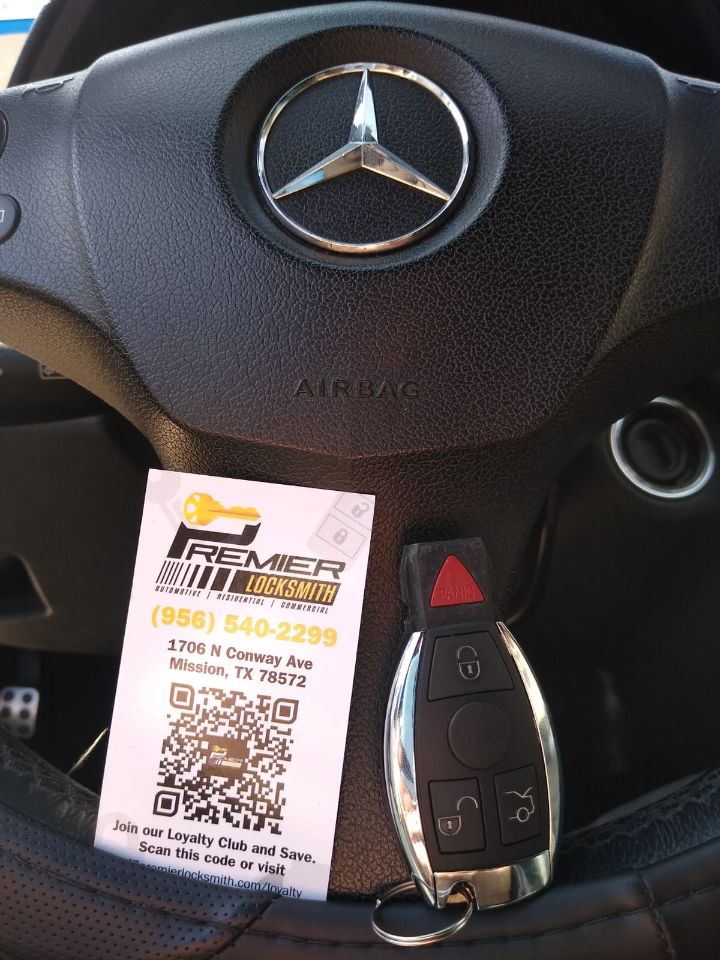 Definitely, a car lockout is an emergency that always occurs at the worst of times. Returning to the car from other place and find the surprise that you do not have access to your vehicles can be quite stressful. The thing is, a car lockout is possible to happen for many reasons.
From leaving keys inside the ignition or the trunk to simply lose them or experience a faulty and jammed lock or key, these situations end up in annoying car lockouts. At Premier Locksmith, you can call actual skilled and certified professionals in the field, in order to solve this problem that has left you out of your car.
With us, forget about DIY solutions that can damage your vehicle and get assistance from expert technicians. Car lockouts occur in the last place you can think of; a parking lot, on the street or anywhere else far from home.
We provide mobile and equipped locksmiths in Pharr, capable of reaching your location in 15 minutes or less, on-the-spot and solving the problem no matter which is. Requiring locksmith services? Call us for more information.
Possibilities of emergency lockout solutions in Pharr
As stated before, there are plenty of reasons why car owners are left out of their cars at some point. Depending on the issue, our experienced, licensed and certified locksmiths will address the emergency lockout emergency and solve it in minutes.
For example, our expertise and knowledge allow our technicians applying techniques to solve a lockout respecting any car and type of key, by accessing it taking into account model, manufacturer and other characteristics.
These are some of the processes and solving tasks our locksmiths carry out comprehensively to address emergency car lockouts:
Rekeying:
when car keys or lost, stolen or broken, the best is to rekeying and get a new car key for the vehicle. From standard to transponder-based and laser cut to smart proximity and switchblade, at Premier Locksmith we have you covered in a matter of minutes.
Car opening:
in the case the keys are inside the vehicle, specifically in the ignition or any other place, our technicians will help you fast by carefully opening the car. Such process does not damage the vehicle in any way and the owner is able to retrieve keys in minutes.
Car keys locked in the trunk:
recover your keys when left out inside your car´s trunk. Our technicians know how to do it, never picking the trunk lock from outside but getting to it from inside the car.
Faulty keys or lock malfunction:
in many cases, lockouts might be related to faulty, stuck or jammed keys or due to lock malfunctioning, either in the ignition or in the car doors. In any cases, by calling Premier Locksmith you solve any of these issues in seconds.
Why choosing us?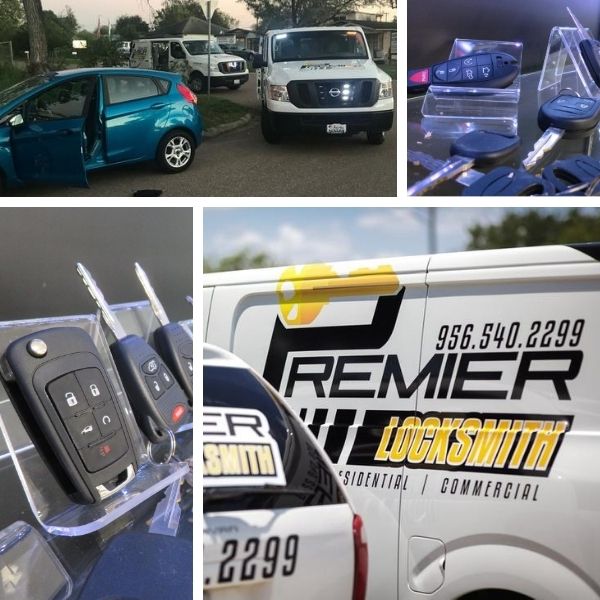 When it comes to emergency lockouts, the most important thing is arriving to the place fast and acting quickly. At Premier Locksmith, we guarantee a 15 minute tops in Pharr, so any customers can have attention and have access to their vehicle in short times, not countless hours.
To achieve this level of service, our company rely on professional, skilled and licensed contractors and technicians, who follow values of integrity, affordability and reliability in which Premier Locksmith bases every locksmith solution. Like this, thousands of customers consider us worthy of addressing their locksmith-related issues in their property, either cars, houses or businesses. If you are dealing with an emergency lockout in Pharr, feel free to contact Premier Locksmith at (956) 540-2299 and request a quote.