For a house or residential property to be completely safe and protected, having secure locks is a must.  If not, there is risk of suffering unauthorized trespassing and the dangerous situations that come with it.
Consequently, the most recommended action to take is getting a high security lock installation service in Pharr, and the provider for such solution in the city is Premier Locksmith. 
Enjoy the benefits of having high security locks and rest assured knowing your property is guarded, on behalf of skilled and qualified technicians with great experience in the field.
Step up the level of security in your house, at the same time it increases its value. 
Protect your property with high security locks in Pharr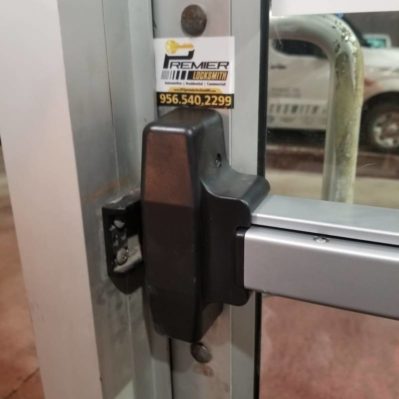 Unfortunately, traditional security locks offer a low level of security.
Therefore, through picking and tampering they are possible to be opened, putting at risk your property with unauthorized access and intruders. 
This is when high security locks come to the table, as devices specifically design to provide a higher level of safety.
With anti-tampering and anti-picking capabilities, along with other features high security locks provide, you will be able to protect your property. 
Premier Locksmith offers a specialized and comprehensive servicing that includes high security lock installation procedures.
Our team will be able to place in the best locks designed to protect and guard belongings and family, by relying on advanced systems and technologies. 
For example, installing a high security lock with our help will guarantee having a device that is able to endure picking, tampering, keyway and other invasive actions.
This is done by state-of-the-art auto locking and magnetic mechanisms, anti-duplicate technologies and a heavy duty construction that is able to withstand hits and shock.
Get the best high security lock at Premier Locksmith
At Premier Locksmith we can help you choose and install the best high security lock your budget can afford.
Do you need to protect a valuable asset in your house?
Do you require maximum protection in every entryway to have peace of mind? Installing high security locks with our assistance and skilled technicians is the best choice. 
Through the advanced and qualified technicians´ workmanship we have available, you will be able to take advantage of devices that provide additional layers of security to your property.
In details, this is done with the installation of high security locks, which come in the type of padlocks and deadbolts that endure heavy duty use and extreme force. 
With us, you get to have:
Proper assessment: our expert locksmiths will be able to assess and evaluate every entryway and recommend the best device to install. Different brands like Primus, Medeco and others are recommended by Premier Locksmith.
Installation: our team of professionals will install the high security lock you choose, completely from scratch on new doors or by replacing a traditional one. From installing the hardware to set the lock and every security mechanism, homeowners do not have to worry about anything.
High security lock replacement: have replaced that old high security lock with a new and more modern one. We can help you remove it completely and get everything together to install the new model, which has different measures, functions and hardware for sure.
When is it a good idea to get high security locks?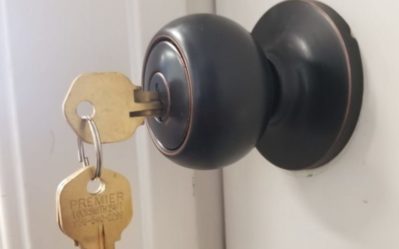 A high security lock is a device that counts on anti-pick and anti-tampering mechanisms, adding extra level of security and therefore protection.
It is a good idea to have these sort of device if you think you need to safe valuable goods, important facilities or to simply give yourself that peace of mind respecting guarding your family. 
Now, it is important to always hire specialized locksmiths in the installation of high security locks as Premier Locksmith.
due to great level of complexity placing these devices have. If not, there might be security issues. 
Call us and ask for a service estimation for free
If you are interested in a high security installation in Pharr, by calling Premier Locksmith you will have immediate attention in your property.
We are worthy of being trusted with your property, thanks to a hard earned reputation and a high quality service that mandatorily includes reliability, high quality work, fair pricing, timely completion and top notch precision in every project.
For residential, commercial and automotive locksmithing services in Pharr, call us at (956) 540-2299 and request for a free estimation for free.