At some point such device or key can fail; requiring a Locksmith McAllen, as you are able to find at Premier Locksmith. 
Specialized ignition rekey for your car
The ignition mechanism on your car is the one that allows its engine to start; with a twist of a switch and by entering a key.
Solve any issue with your car ignition switch and key; with the quick and reliable assistance of qualified technicians and locksmiths. 
With proper assessment, our team will know which procedure to carry out; an ignition cylinder rekeying or replacement, ignition key replacement and more.
Like this, your car can be started again and be able to move. 
Ignition rekeying solutions for your vehicle at Premier Locksmith
For your car to be started properly and at one attempt; the ignition mechanism should be working just fine as well as the key.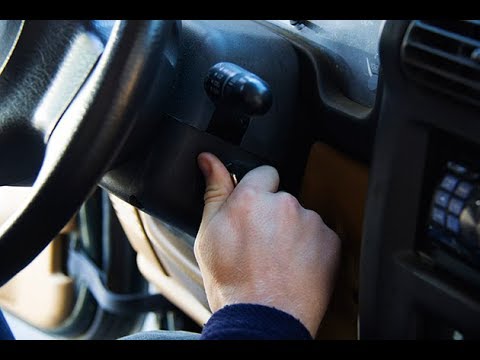 If that is not the case, it is the moment when issues appear like the key gets stuck in the ignition switch; the car starts after too many attempts and twists, or simply there is no answer.
Dealing with such problems can be a real pain in the butt. 
Fortunately, as car owner you can count on locksmiths in McAllen provided by Premier Locksmith.
We are a company of experience and proficiency; with a staff of trained and insured professionals in the field, capable of providing quick and reliable attention and service. 
Whether you need attention on-spot or coming to one of our branches in the city,
we can help you solve any problem respecting your ignition mechanism and lock.
Over the gears, we have acquired general knowledge and expertise in common ignition-related situations. 
In this way, you can have your vehicle fixed from the ignition mechanism perspective; as well as door and trunk locks.
At the same time, you get to save money by getting benefits from servicing that is way cheaper; in comparison to the one provided by official dealers. 
A clear example is how we can offer ignition rekeying; instead of replacing the entire lock as it would probable occur if you call official dealers.
Find locksmiths in McAllen as experts in ignition rekeying for your car
When it comes to your car´s ignition system and switch;, internally there is a traditional lock with a cylinder as the mechanism where the key is entered.
When the key is inside the lock, pins and wafers internally and on the key align and the cylinder turn; switching the car on. 
Nonetheless, with extensive use and parts that wear out over time; ignition mechanism start failing and require from rekeying to cylinder replacement, maintenance and other tasks. 
To know exactly how to proceed; our staff of qualified locksmiths will evaluate and check the ignition system, switch and lock, as well as key and fob.
This with the intention of finding common issues like:
dead batteries, damaged lock cylinders, jammed or bended keys, dirty lock cylinder or debris on the ignition; or also a complete ignition failure. 
Depending on the issue, Premier Locksmith´s crew of technicians will address the issue in Pharr, TX by performing the following available servicing: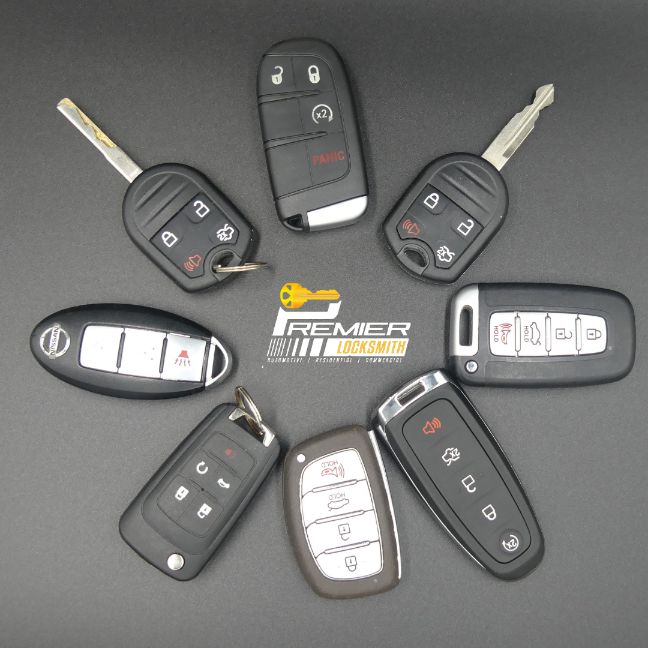 Ignition rekeying:
Ignition rekeying refers to the reconfiguration of an ignition cylinder or lock, so it can match a preexisting key. Such cylinder can be new or old and can also be done with the intention of changing faulty of bended keys that no longer work. 
Our staff will make sure of rekeying the ignition cylinder and also car door locks, so they can match with a preexisting key or a new one, depending on the case.
Ignition switch cylinder replacement:
In some cases, addressing an ignition problem can only be fixed by replacing the entire cylinder on the lock. We will install a new cylinder that will match the key.
Doing it means taking the whole lock system apart, but our team is expert in the process of replacing cylinders in current car locks and ignition. As result, car owners save money big time. 
Ignition key replacement and repair:
keys tend to fail due to use and abuse, wearing the pins and forcing the ignition cylinder in many cases. 
When this happens, the best thing to do is replacing the key with a new one. Whether traditional, laser cut key or a smart one, our equipped staff